Are your feet cold when you sit before computer at nights? Not anymore! Heated slippers are designed to make your feet warm at home. Incredibly comfortable and soft, they will warmly nestle your feet. And these slippers could be a great gift idea!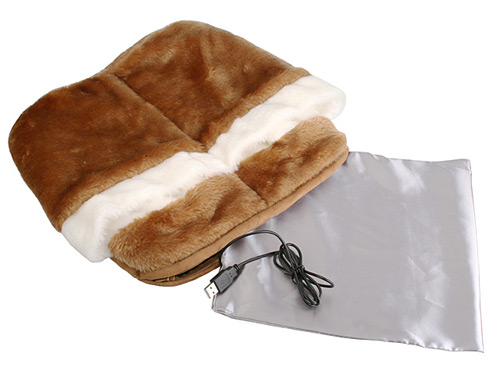 The soles of slippers have a special antibacterial coal coating. Heating element is powered by computer USB port connected with slippers through built-in USB cable. There is also an option of connecting to USB power adapter.
How do I use these slippers? Put the slippers on the floor and plug USB cable into your PC. Switch your computer on and slip your feet into slippers. Heating doesn't start right away (wait for 20-40 seconds) and it begins only if you have your feet flat on inner soles. Once you pull your feet out, slippers stop heating. If you don't plan to use the slippers for a long time, disconnect them from the USB port. Heating temperature is up to 90-113 F.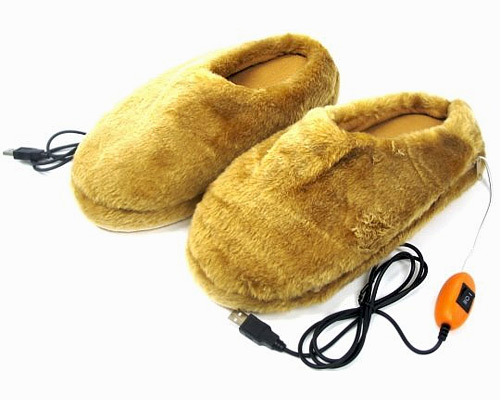 In fact various companies came up with USB heated slippers.
A more girly variant can be found at Hello Kitty.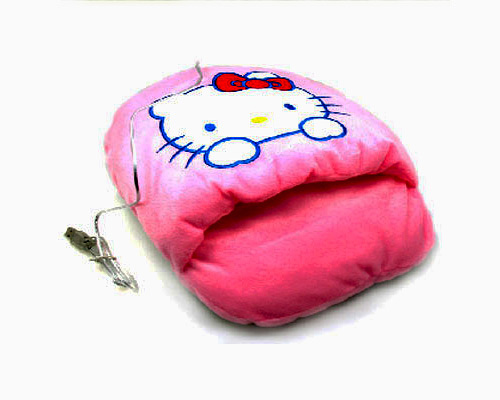 If you liked the idea of heated slippers, you will also like USB hand warmers.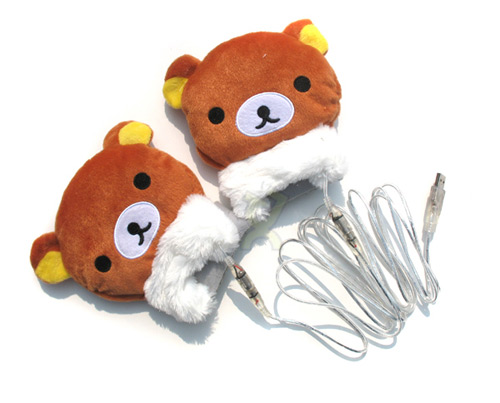 Source of the image: inkfrog.com, dhgate.com, blogspot.com, just-surprise.com.