Modern kitchen surely includes high-tech gadgets and smart devices, but the most important thing today is for the hostess (and the whole family) to feel convenient and comfortable in the kitchen. In this review, we have gathered several kitchen gadgets that look very funny and will be useful in every kitchen. They raise the hostess's mood and hence contribute to delicious meals for the whole family!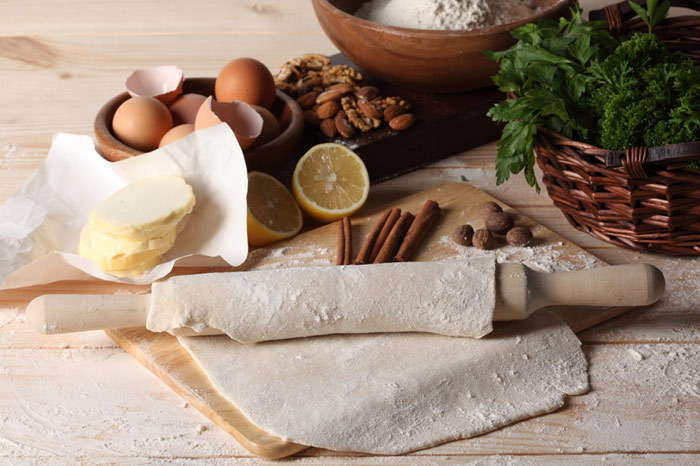 1. Coffee shovel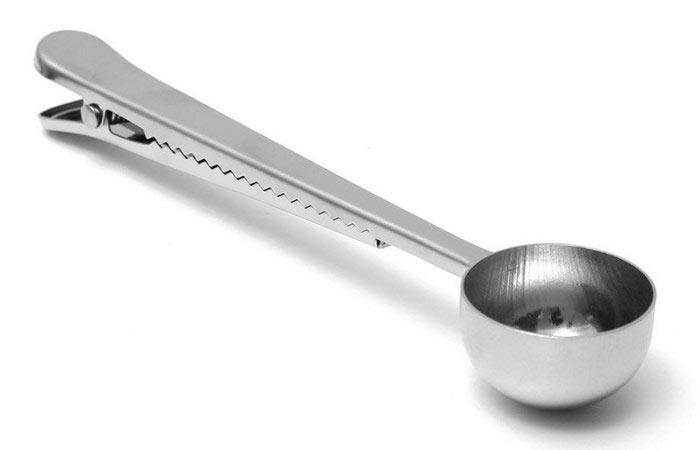 Coffee shovel is one of those little things that do not seem to be necessary, but when you buy them, you can no longer imagine your life without them. To be perfectly honest, this thing is pretty useful if a person drinks coffee very often.
2. Diamond-shaped ice molds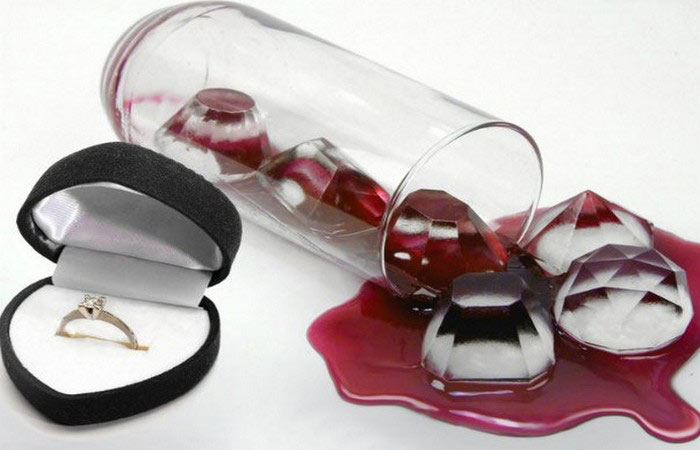 This mold costs less than $10 and probably falls into the category of items "for fun". At home, we need ice for water, cocktails, whiskey, etc. Isn't it nice when you see diamonds splashing in the glass instead of plain ice?
3. Silicone steamer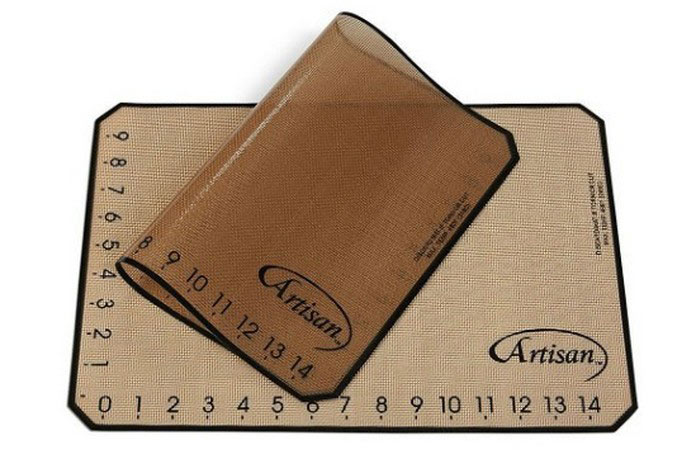 Nature clearly did not expect vegetables to be cooked in the microwave oven or boiled because they turn into lifeless mush. However, it is worth trying to boil them in a nice silicone steamer for $10. When doing so, you will see that cooked vegetables may look like fresh.
4. Molds for "Sweet Ghosts of the Day of the Dead" cookies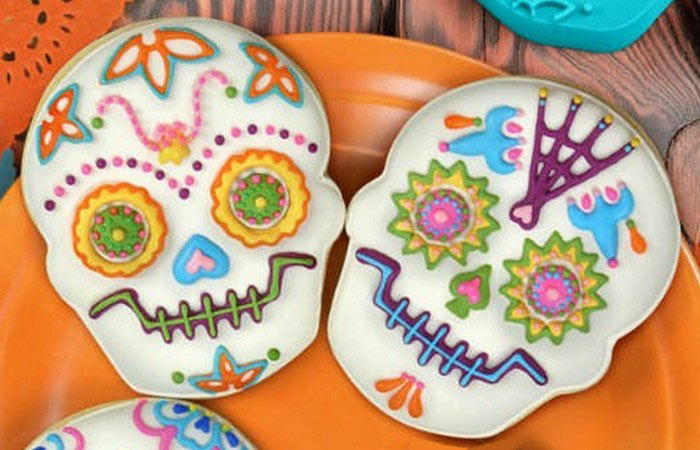 Almost every human being has a basic set of steel molds for baking – stars, trees, candies, etc. Why not be original and buy a ten-dollar set of four molds in the form of skulls.
5. "Adorable animals" toast molds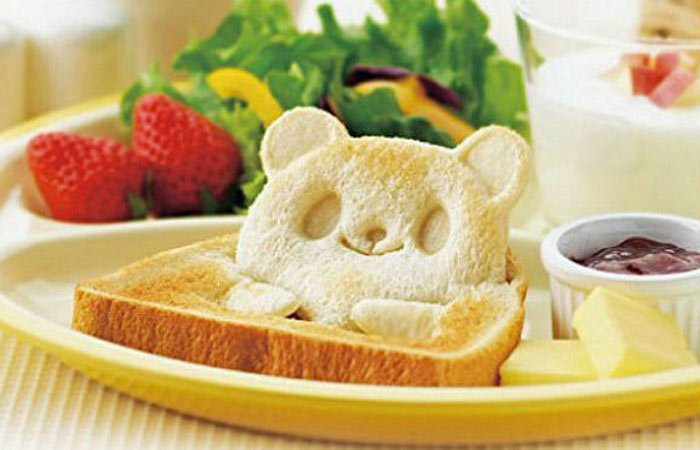 For $10 you can buy a mold for toasts resembling a panda that holds strawberries in its paws. It is ideal for capricious children who refuse to eat. The same company also produces molds in the shape of a teddy bear and a frog's face.
6. A teapot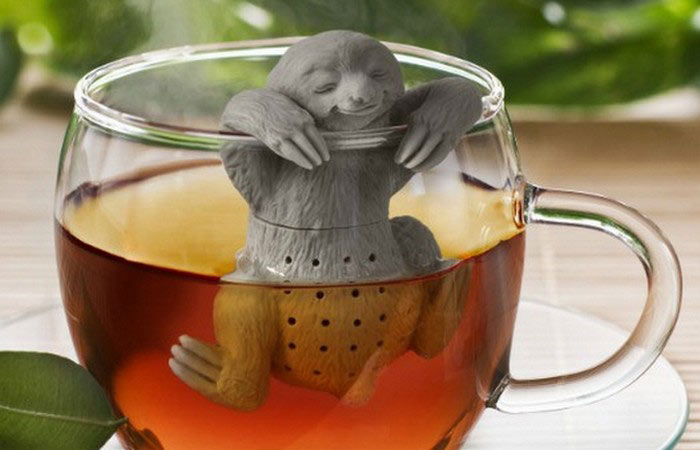 Those who prefer tea instead of coffee need to look at this little charming sloth. This sloth-teapot will be particularly relevant in a company of friends. You will enjoy both delicious hot tea and a peal of laughter. The "sloth" is made from food-grade silicone and can be washed in the dishwasher. Such a teapot costs about $7.
7. Non-stick silicone baking mats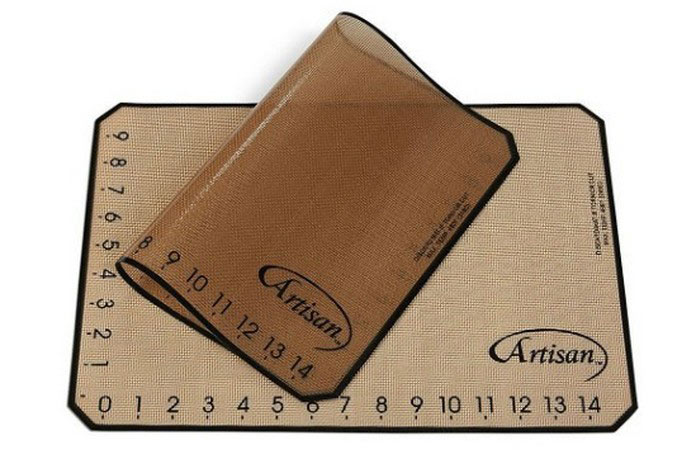 Non-stick baking mats will change the life of anyone who loves to cook something sweet. In fact, words are not enough to describe the joy that comes with understanding that cookies will never stick to the baking sheet again, and the cake will not be torn apart when you try to remove it from the mold. A set of two non-stick mats is less than $15.
8. "Loch Ness Monsters" ladle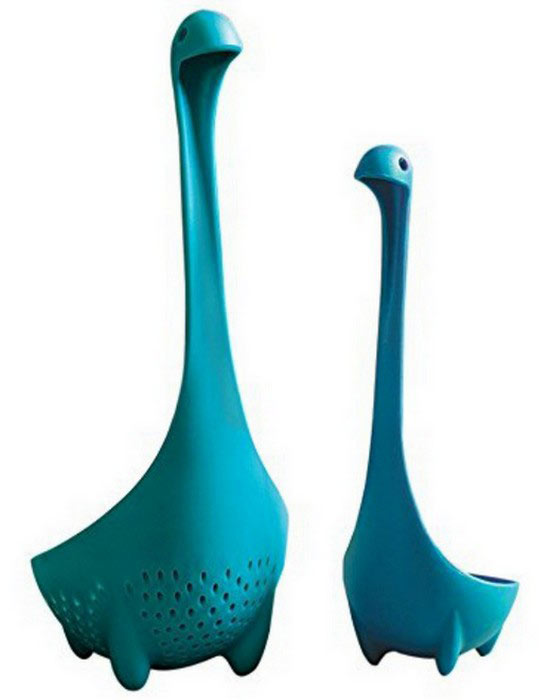 You can buy the Loch Ness monster with a baby – a strainer and a ladle – at the price of 20 dollars. Not only do they look funny, but are also practical – the "monsters" have "legs", thanks to which they can be put on the table vertically.