As Valentine's Day is approaching, your husband, boyfriend, or somebody you would like to be one or the other, is looking forward to a perfect gift from you telling him that he's the one… Unless you know your boyfriend so well that you know what to give, a hint or two will always come in handy. Let's see what gift ideas may have escaped your attention.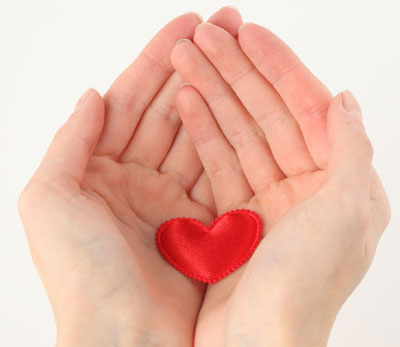 Give something useful for his hobby
It's a good idea to show consideration by giving your man an item he can use in his free-time activities. For a further step you can put your gift in an unusual setting to make it more memorable. For example if you bought a set of guitar picks for your boyfriend who plays in a band, you can make little holes in them and let them dangle from a bead bracelet or arrange them as a sort of a man's necklace. Get them of different size and color and you'll come up with an ingenious addition to a musician's outfit. Or you can stick little gems on them which will make them even more convenient to hold. Get them done up with a red ribbon and a card, and your gift is ready. It will be sticks if he plays the drums or fingerless gloves if he plays the keyboards. Don't forget that many musicians use makeup on stage, and that's where you have superlative knowledge.
Kisses in a box
A pile of 365 chocolates symbolizing a kiss for every day of the year until it's time for the next present is fine, especially if you can't see your boyfriend every day. Stored in a cute gift box with a warm note from you assuring him of your undying love no matter how far he is will keep him thinking of you for days to come.
Photograph
Either for a long-distance or short-distance relationship, he should be glad to get a really nice photo of yourself (or maybe both of you in some memorable place) installed in a suitably evocative festive-looking frame. Think about the size of the picture depending on whether you like him to hang it up on the wall in his room or carry it about on him.
Gift Box with a surprise inside
You can always find a really nice gift box of the right size and with a design your partner will like. What to put inside? First, any other item that is suggested in this article – a sports tool, sweets, a thing related to his hobby; second, a small collection of such things which will make the present more unexpected. Third, it can be something practical like coffee bags or romantic like half of a souvenir heart that is divided in two. It's a kind of gift idea that calls for your creative talents.
Show that he is on your mind
If money's tight you can always get something not very grand but touching, given you remember what brands he goes for and what small things he uses every day. A chocolate bar will be eaten at once, but a small clothing accessory can be worn for weeks on end, and if you stick a heart-shaped tag with your name on it, you've made your mark for St. Valentine's Day.
New ways to tell him you love him
Another gift idea that will work for long-distance relationships as well as for close ones. Get a handful of cue cards (the number depending on how much you are willing to write), some colored markers and a book of love quotations – and write out a "vocabulary of your love", "100 reasons why I love you" or "love for all seasons" sequence of love declarations. You can give them as a pack tied by a red ribbon or send them every week adorned with the same Valentine symbol to show that your feelings need no holidays to reach out to him. Oh, and a chocolate will always come in place!
Movie just for you and him!
Create a no-frills-but-all-cozy-and-warm Valentine situation of an evening together watching a good movie. Get a new flick that both of you wanted to see or a film with his favorite actress (maybe he isn't averse to seeing a movie he loved once again?). Add to the atmosphere by buying popcorn, chocolate kisses or whatever you know he will enjoy munching away at, ensconce yourselves on a comfy sofa together, and you're in for a casual but pleasant evening – the simple things of life will never let you down!
Facing each other over the dinner table
A restaurant is always a nice place where you enjoy the service and can be into one another as much as you want. You'd do well to pick either one you haven't been to before or one that holds pleasant memories of the past. It's also a good idea to get a gift certificate and give it together with a nice letter saying how much you are looking forward to the occasion.
A sports gift idea is always manly
It's easier if your man is sportive. If you both mean to spend a nice day out, buy tickets for a sports event – you won't have any difficulty in finding a suitable match to root for your local team or to an event featuring the minors. A thrilling sporting event can make an excellent start for your night out together. On the other hand you will surely be able to pick something at a reasonable price in a sports equipment store or at a place where they sell sports memorabilia. A spell of online browsing can also help you unearth some present that relates to your guy's favorite sport.
Necessary gifts will do fine
There's always a possibility that the bloke you love – certainly so if he's living alone – hasn't purchased some home utensils or things that can make his home a more comfortable and better equipped place. A coffee machine, a toaster – cast a look about his home and see what things can boost his comfort a notch or two. Or maybe he hasn't stepped into the the new era of advanced telecommunications and needs something like the T-Mobile mytouch Q simple phone to make him better at communicating with you. A practical gift is not to be frowned at if it is going to be used on a regular basis showing your boyfriend your consideration. With some special add-ons like chocolates and love letters even the simplest present will meet the occasion.
And that goes for almost any gift you can think of… Whatever it is you bought will acquire a special meaning once it bears the signs of your affection and consideration. Don't forget to let him know that he's the one for you, that he means so much and that you care. The loving touch will make Valentine's Day a memorable occasion for both of you and may take your relationship to the next level of togetherness.
Source of the image: Heatherpringle.