Justin Bieber has grown up. He is 18 already! He celebrates his birthday with a new fragrance for his female fans, the second in a row created by the popular singer.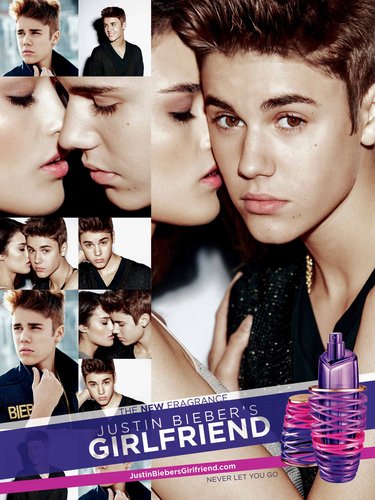 The previous fragrance was very successful. Justin's popularity is so great that the debut vials of the singer's "Someday" fragrance were sold instantly. Last year, this fragrance became number one perfume sold in department stores across the USA. The perfumers have taken into account this fact, and the second fragrance under the name "Girlfriend" can be called a more mature version of the popular "Someday".
As it always happens with celebrities, the launch of a new product or fragrance comes together with another premiere of a movie or a book of memoirs. This time, we can talk about a new album. Last Monday, Justin presented his "Girlfriend" fragrance, and reminded about the release of the new album entitled "Believe". The promo-tour over the next two weeks will promote these two new items at once: the fragrance and the album. The concerts will be organized in Norway, France, Italy, Spain, Germany, England, and Mexico.
Justin Bieber says that he does not plan the release of fragrances for men. He will create fragrances exclusively for his female fans.
As for the fragrance, it is described as "flirty and complex." The high notes include sparkling pear, tangerine and blackberry. The "heart" is in the notes of freesia, jasmine, apricot nectar and orange flowers. And the base notes are represented by vanilla orchid and light musk. The fragrance will be accompanied by fragrant body products.