A more active celeb than Paris Hilton is hard to find. While she spends her time relaxing in warm countries and having fun with her friends, her business is being carried out on its own. For example, bottles for her new perfume have been created. Paris decided to deliver the fragrances wholesale and released a collection of perfumes The Passport.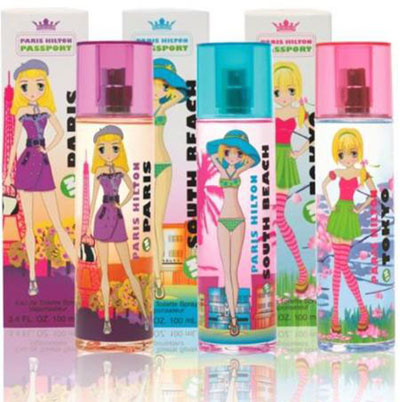 The perfume bottles are rather peculiar. It looks as if Hilton intended to sell the fragrance to girls no older than 14. However, Paris herself likes to feel like a "little princess", with a pink dress and a crown on – so, her fans might want that, as well.
The fact that the fragrance is now "packed" was announced by Hilton, as always, via Twitter:
"First Look at my newest fragrance coming out soon. The Passport Collection by Paris Hilton"
Of course, this is not Paris's first experience on the beauty market. She has released half a dozen fragrances. The latest are Fairy Dust, 2008 and Siren, 2009.
Source of the image: Bestfan.