The more special the occasion the more anxious you become that your present meet the occasion – and, if you are lucky, with a vengeance! With Valentine's Day on the threshold, getting a perfect gift becomes tricky, for you have to find one that should express your feelings and match the exact nature of your relationship. It's some task, so some kind of guidelines would be welcome, especially ones where gift options were prompted by women. Here's your Valentine's Day best tips.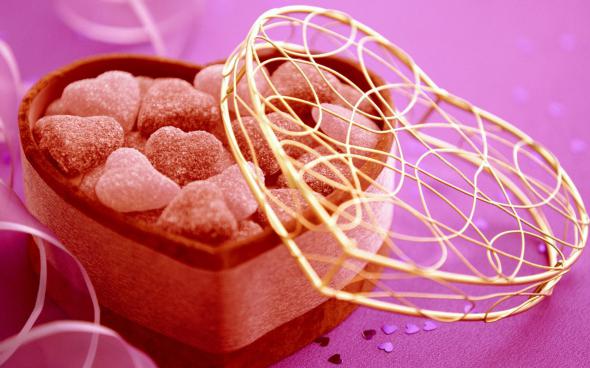 9. Beauty Gift Basket
That's a nice way to compliment the lady's beauty and set up the right aromatic mood with a gift like perfumed candles or oil burners. The pleasure of this gift option is that there are so many items to choose from. You can make up kits of your own and include things that will be used on the festive night creating the atmosphere just for you two.
8. Valentine's Chocolate
Chocolate for the Valentine's Day is the present you can't go wrong with (more so if you know what kind of chocolate your sweetheart likes best). It makes an ideal feeling statement; just choose the best shape and the most suitable cover pic, and you can rest assured that it will be accepted and eaten with pleasure.
7. Jewelry
A pendant or a bracelet adorned by heart/two hearts will never go amiss, there can always be found pieces that are about the right size, price and shape. Seeing your beloved wearing your love gift for days and months afterwards will be a pleasant reminder of the happy day.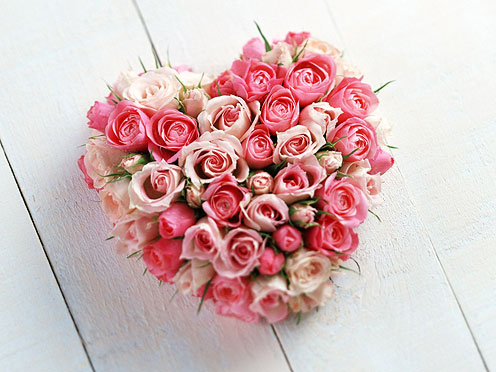 6. Favorite Flowers
One of the great gift options when you don't want to go too far or are just not sure exactly how far has your relationship progressed, is flowers. With a plushy teddy bear and a large heart thrown in, you will hit the right note. The only thing to check beforehand is your girlfriend's preference in flowers, to avoid making too traditional a choice.
5. Gadgets for Women
Don't think that a gadget/device is a men's kind of gift. Accessories for your partner's iPhone or iPad (consider the color!) or a better camera will be fine, and you can easily find something with an imaginative design that will be remembered as your present whenever used.
4. A Special Romantic Date
If you want to feel your hearts fluttering together in the same rhythm on Valentine's Day, a romantic date will be your best bet. There's boundless room for invention, from an expensive meal in a classy restaurant you've never taken her to before to revisiting the memorable places of your honeymoon or romantic past. The adornments can include sending a formal invitation beforehand, buying a dress, accessories or a special piece of jewelry to be worn on the occasion.
3. Lingerie and Clothes
A present that is the hardest to choose but probably the best appreciated is articles of clothing and lingerie. You can express a wide range of feelings, from the hottest ones to something more discreet and elegant.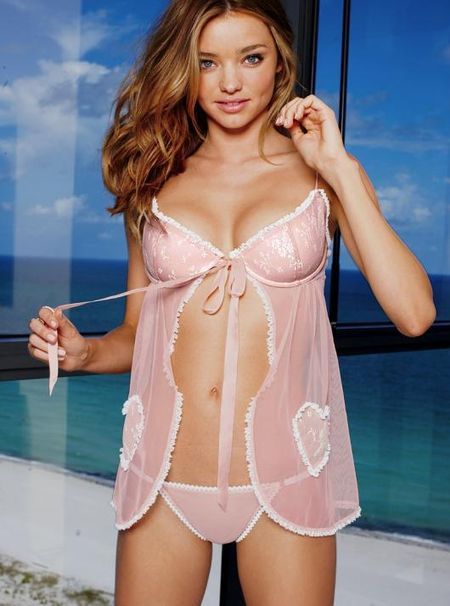 2. Give Designer Accessories as a Gift
Another gift that hits the mark is a designer accessory. A bag may not seem to be among the best Valentine presents, but it is something that your girlfriend/wife is sure to appreciate and sport. You'd do well to go for brands like Marc Jacobs, Stuart Weitzman, Kate Spade, and Prada.
1. Diamond Jewelry – the Perfect Valentine's Gift for a Woman
There is no better gift idea than diamond jewellery to make the Valentine's Day sparklingly beautiful and extra romantic. A diamond piece is an unsurpassed symbol of your appreciation and affection for the best woman in your life. It will take some consideration not to overstate or understate your feelings as regards price and uniqueness of the gem. A diamond is usually taken to mean that you are together forever.
Extra Option: Valentine's Gift for Wives
If you've been married for a long time and your wife is fed up with home chores, the best Valentine's gift for her would be TIME – the time she could spend on herself without thinking about children, home etc. You can do it preparing a sort of a handmade "family official" certificate granting her a full day off when she can forget all her home duties and chores and spend the day on whatever may take her fancy. You can choose her day-off together or just let her pick any day when she feels like it. Let her know that you do want her to get out of the routine no matter how busy she can be in case she may have qualms about it. A marvelous addition will be giving her a free hand with money on that day!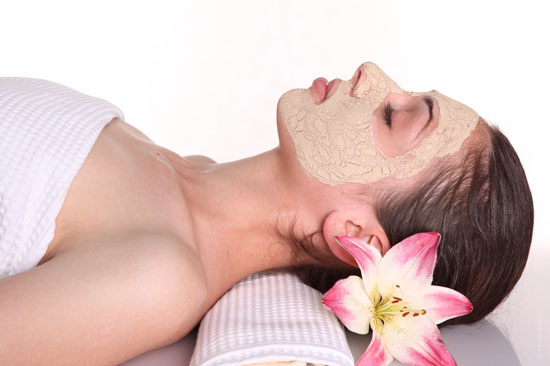 If you have something to add to this list of most desired Valentine's gifts for women, feel free to share them below in the comments!
Source of the image: Victorialodging.