Critics say the new fragrance is a bit like that of Britney Spears. It is difficult to say whether it is true or not, since the new fragrance will not be available until February 2012. Fairy Dance Secret Wish is a floral-fruity composition, playful, optimistic, and in a very nice bottle.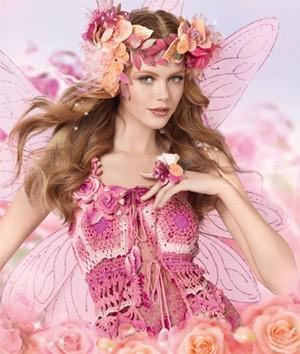 Anna Sui invites to the world of fairies that will make you dance and will entice you with pastel colors of the blooming rose garden.
The fragrance opens with the notes of raspberry, mango, and pink pepper. In the "heart" of the fragrance one will find intense notes of rose petals and a pion, as well as exotic bamboo. The base of the fragrance presents a unique mixture of sandalwood, vanilla, and vetiver.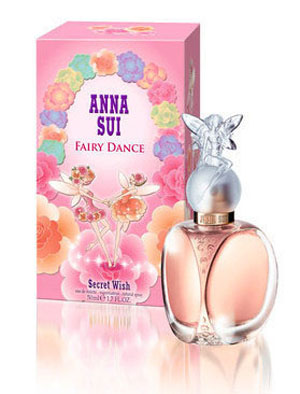 The bottle is made of three textures of glass, and there is an almost real fairy on the lid that has come to have a break from the whirl of the dance. The cardboard box is decorated in a priceless way with flowers, fabulous images, and light pastel shades.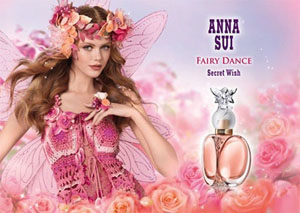 The face of the fragrance is the model Frida Gustavsson. Fairy Dance Secret Wish is created for young women.
The fragrance will be released in February, in the form of Eau de toilette (30, 50 and 75 ml).