Fantasy makeup and body art become accessible even to beginners in this business. Temporary tattoos solve any complex problem. The body, hands, lips, and now the eyes, can be covered with fine graphics.



The application of temporary tattoos, which resemble decals, is surely not new. We recall that two years ago Chanel offered temporary tattoos for the body (mainly for hands and neck), and Dior released a tattoo eyeliner last year. Lip tattoos became a hit in 2011: they can be used to make lips with polka dots, stripes, and even with the image of the British or the American flag. Those were tattoos by Violent, and even Kim Kardashian once shared the photos of her make-up with such lips in Twitter.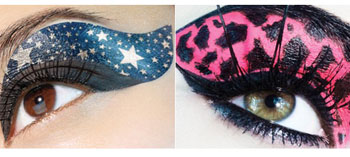 The idea is now distributing and becoming popular. Here is an example – the new versions of eye tattoos and lip tattoos by Nail Rock. These tattoos can endure for 16 hours and cost about $10. The technology of their application is simple: the tattoo is removed from the base paper and is applied on the cleaned and degreased skin, then it is evened and pressed to the skin, and finally another paper base is removed. That's it! You can clean it off the face with a conventional make-up remover.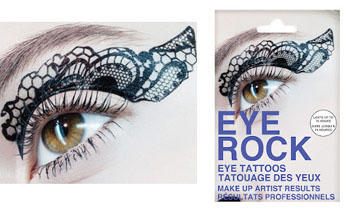 "Metallic" lip tattoo is no less impressive.