Starting since 2006, Clinique has been pleasing its fans with a new fragrance called Happy In Bloom. And every time, it is a fountain of optimism in an ingenious package. Meet Happy In Bloom 2012!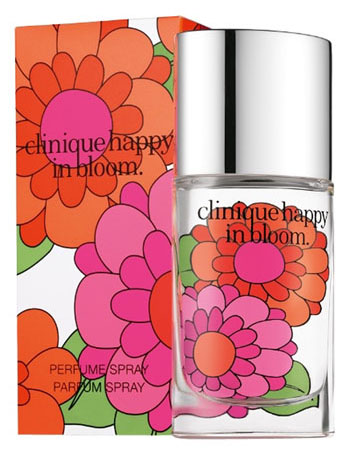 The new bottle has even more energy, vivacity, and good mood! As for the fragrance itself, it remains the same from year to year, but it gets enriched with fresh details. In 2012, it has more delicate floral motifs, reflecting the atmosphere of a spring flower garden. The composition as a whole is advertised as more delicate and sparkling.
The top notes of Happy In Bloom 2012 are green, aquatic, fruit, and the notes with a plum accord. In the "heart" of the fragrance, there is the harmony of a blooming garden: freesia, lily of the mountain, and mimosa. The base consists of woody notes and amber.
The new limited edition of the fragrance will be produced in the form of EDP, 50 ml.