It really looks as if Katy Perry were going to reinvent herself (or just have fun with her image) after her family life with Russell Brand disintegrated finally with the British comic putting the lid on it by filing for divorce on December 30. One of her friends spilled that she is ready to move on – and maybe she starts it with her looks! Anyway, the Firework singer is now going about wearing stunning blue hair. Have a look at her new hair color below!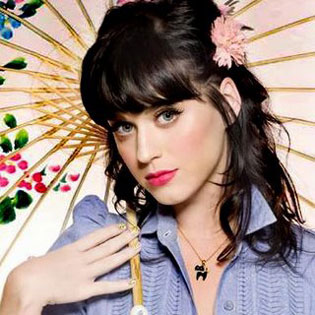 We remember the 26-year-old as a blonde in December – when she was still having her hubby around – but that was just a passing phase, according to Perry's colorist Rita Hazan, who told Us Weekly about the new hair color first exhibited at an advert shoot for Adidas in Santa Barbara, Calif., on Thursday. Perry didn't mean to stay blonde for long, whereas she had been thinking about doing herself blue for a number of weeks.
At the Santa Barbara shoot the singer looked "great, really nice" and "happy," her fan Eric Berlanger was quoted to comment on her current condition.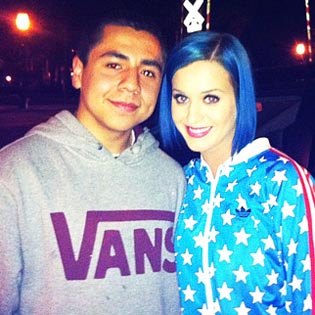 The hair stylist said it hadn't taken them too long to turn Perry out blue, for it was not the first time Hazan worked on the singer's hair. She also called Brand's ex an "ideal client" with whom it's easy to go along due to her creativity and boldness in image experiments.