If you like Chloe fragrances and you prefer mini fragrance bottles, the brand's new items are for you. Chloe releases My Little Chloes collection, which includes three popular fragrances in 20 ml bottles.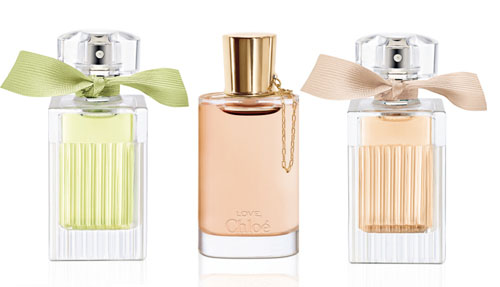 The mini fragrance bottles include three items: My Little Signature (a mini-version of the original fragrance Chloe EDP 2008); My Little L'Eau de Chloe (the original fragrance is L'Eau de Chloe 2012) and My Little Love (a mini version of the Chloe Love 2010 fragrance).
Chloe Eau de Parfum is a composition of the notes of peony, freesia, lychee, rose, magnolia, lily of the valley, cedar and amber. L'Eau de Chloe is a chypre-floral fragrance based on the notes of citrus, rose water, rose petals and patchouli. Chloe Love is a soft floral fragrance with the perfume notes of orange blossom, lilac, hyacinth, pink pepper, iris, wisteria, heliotrope, musk, talc, and rice.