Mercedes-Benz and INCC Group announced the start of a new project on June 21 in Versailles. INCC Group received a license to develop, manufacture, and distribute the first line of Mercedes-Benz fragrances all over the world.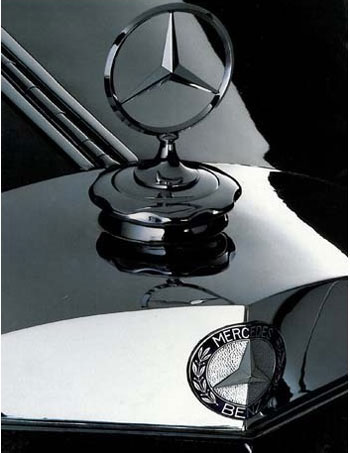 Mercedes-Benz will release the first fragrance 125 years after the production of their first car. The premiere of the new fragrance will be in Cannes in September this year, when the brand will officially announce the release of the new fragrance. Most likely, the design of the first bottle and the composition of the fragrance, which have been kept in secret so far, will be presented there.
INCC Group is a perfume producer, located in the suburbs of Paris, just a short drive from the famous Versailles Castle. The company has been recently specializing in the purchase of license rights from premium brands and launching new fragrances under the world-famous names. The perfume from Mercedes-Benz will be on sale in 2012.
As for the Mercedes logo, it is not just cars. The Mercedes-Benz brand is closely connected with the world of fashion and beauty. In addition to automobiles, 12 other brands are produced under the Mercedes-Benz brand name, including Mercedes-Benz Accessories. For many years, Mercedes-Benz-Daimler has been a major sponsor of Fashion Weeks all around the world and sponsored many sports events.
Source of the image: Mimifroufrou.