The Canadian model is known for her active position against anorexic girls. She personally experienced this problem – she was recommended to lose weight many a time because her 4th American size is considered indecently big according to the model standards.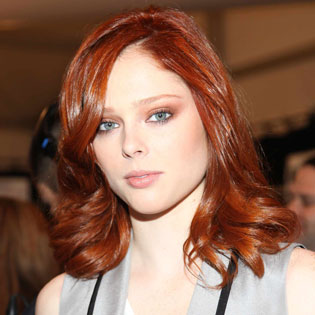 But Coco wants to be herself and objects any interference in her appearance in the form of retouching. It was under these conditions that she agreed to a new shooting.
Coco Rocha will appear on the advertisement pages presenting the Jacobs brand during the new Fall-2011 season. The model agreed to make the photos only if the pictures would not later be touched by the hands of retouchers and designers. After struggling with skinny models, the "advertisement without a retouch" is her new fad.
It looks like such a beautiful young girl hardly needs Photoshop. But perhaps due to her efforts, the "Photoshop free" policy, which appears at the moment and disappears at another, will finally take root and be more popular in the fashion world.
And it will not take much time for the results of the new campaign by Jacobs and Coco Rocha to be seen.
Source of the image: Modelinia.