Madonna decided to please men with her self-produced perfume. Earlier, the star had released the Truth or Dare fragrance for women.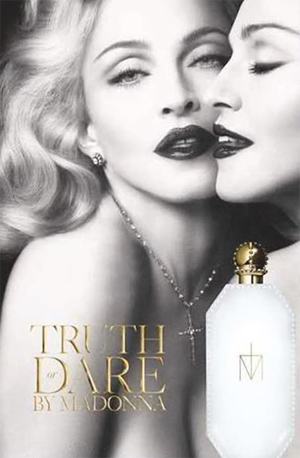 The new fragrance is not elaborated yet. However, Madonna already has her own preferences. According to the singer, she likes musk, amber and woody notes in men's perfumes best of all.
Madonna is also crazy about the smell of aged whiskey. Though it is only the smell: she cannot stand whiskey as a drink. It is unclear how demanded this fragrance will be – a man, who smells with alcohol all the time, is unlikely to be attractive to women. At the same time, his colleagues and his boss may even get it wrong.