2010 is the year to take care of looks for Justin Bieber – barely two weeks passed after he broadcasted his desire to produce a nail polish line when the teen singer is heavily into making fragrance.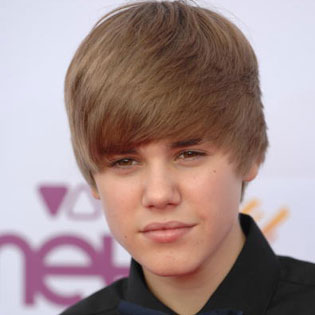 This decision may have been triggered off by Britney Spears' scent for girls, for which the 16-year-old boy professed a liking.
Bieber's fragrance, created in collaboration with Etoile Nation Beauty, is announce to be a unisex product called (somewhat predictably) My World.
The first whiff of it will be scented wristbands and dog tags that are to appear at Wal-Mart stores exactly a month later.
The Canadian R&B singer, although put off slightly by last week's laser tag fight, has been having his hands and nose full choosing notes for his perfume. He told WWD that he had to work his way through "a bunch of stuff" before he found the scents he really liked.
The fragrance won't be "too young and too fruity"… wonder what note Bieber has in store for the world?
Source of the image: Celebs.gather.