Aniston's Lolavie fragrance will launch in June, 2010. As you may know, the launch was preceded with a curiosity-arousing story behind choosing the name. Jennifer couldn't make up her mind for more than a year and picked up Lolavie as the name just recently. The fragrance's concept is as interesting.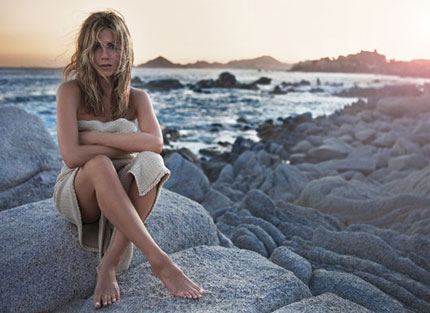 The celebrity's idea was to create what she called "a nonperfume perfume". Jennifer says her first perfumes were Miss Dior and Anais Anais. Her mother wore Caleche and her grandmother also liked very strong and intense scents. But now the actress prefers different fragrances, light and barely there perfumes.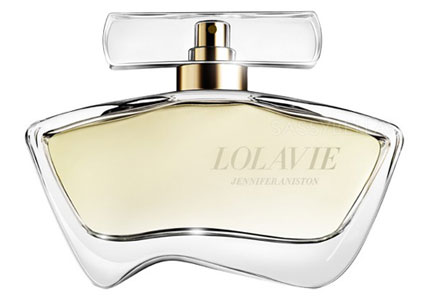 Aniston revealed she is mostly fond of scents born by the nature, like smells of the beach, sea air and scent of morning flowers. She wanted to create the natural scent, too. Aniston describes the resulting product as sexy and clean and subtly floral.
Source of the images: sassybella.com.