This autumn, Yves Saint Laurent will release a new perfume for ladies called Parisienne. Details about the new fragrance are kept secret for now.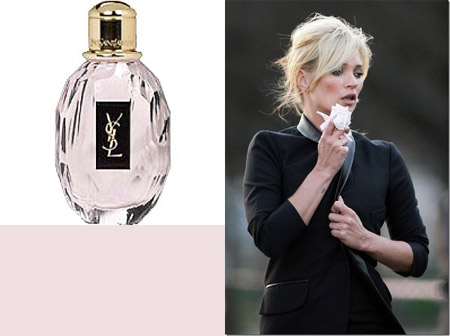 Literally nothing is known about the composition itself except the design of the bottle, which will look very much like a stretched version of the Paris bottle with the same soft pink coloring. This feature may suggest that the new fragrance will have roses as the leading note as well.
Kate Moss will be the "face" of the fragrance; the photo shoot took place at the end of May in Paris.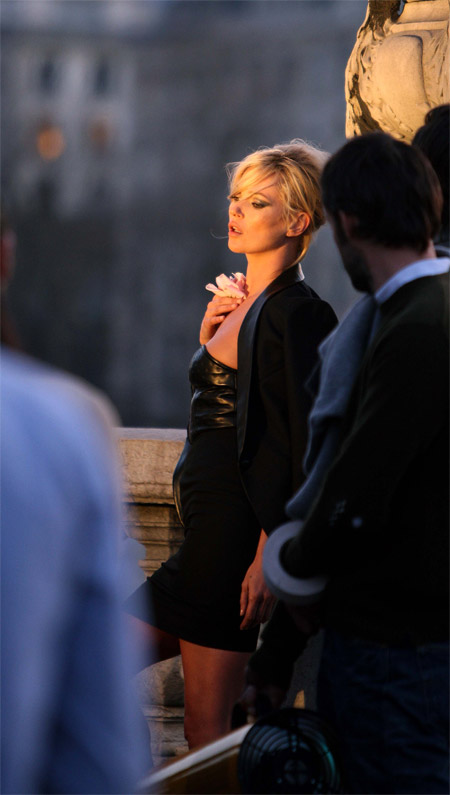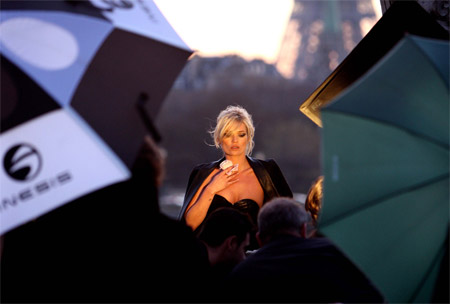 Parisienne will come in 30, 50, and 100 ml bottles.
Source of the images: mimifroufrou.com.