Christian Dior's Dior Cruise Collection will be extended with third edition later this year. Escale e Portofino and Escale e Pondichery is expected to be followed by Escale Aux Marquises in June, 2010.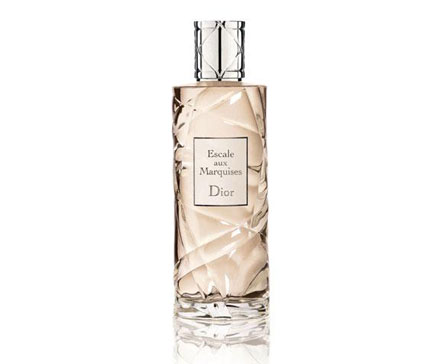 The fragrance includes many true feminine notes and the liquid itself is pink to accentuate tenderness and femininity. It was inspired by Tiare flower from the Pacific coast. The composition incorporates notes of red orange blossom, pink pepper, cardamom, pepper, cinnamon, ginger, cloves, nutmeg, coriander, elemi, lemon leaves, benzoin and vanilla.
The fragrance will be available in a signature Cruise Collection bottle of 75, 125 and 200 ml Eau de Toilette. It is expected to hit stores on June 2, 2010.
Source of the image: mimifroufrou.com.