Christian Louboutin whose most recognizable red sole shoes won hearts of women across the globe has launched his yet another novelty – Lady Claude shoes.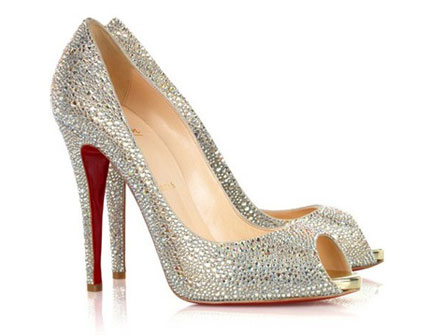 With its luxurious decorations Lady Claude makes the perfect evening shoes for the Cinderella of today.  The shoes with heel measuring 4.5 inches and platform are covered with dazzling Swarovski crystals combined with an elegant shine from pale gold leather.
Of course, as with all Louboutin shoes, the pair of Lady Claude will cost the fans of design shoes a fortune. The price is at £1,757
Source of the image: geekshoes.com.