The umbrella is arguably the thing that most often makes us wish for a third arm. It gets in the way – especially if you've got bags to carry – and every time you mishandle it you're invariably in for the wet punishment. Some good designer's work was long overdue there, but we are amply rewarded for the wait with this Umbrella Bag that serves you faithfully with your both hands free.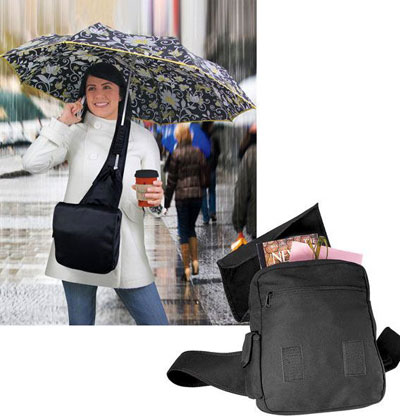 The worthy bag keeps the umbrella firmly in place. It is also a fine piece of a bag with – besides the main compartment – has a big wall pocket, a smaller flap pocket for phones and iPads and a special pocket to stuff the umbrella in when the rain finally lets up. Clearly an accessory to be thankful for!
Source of the image: 7gadgets.