A good backpack can be very important for a student or an avid traveler. Backpacks allow you to carry books, electronic devices and almost anything else that's small and portable with you wherever you go. They create less strain than totes or similar products because they distribute the weight of the items inside them more evenly.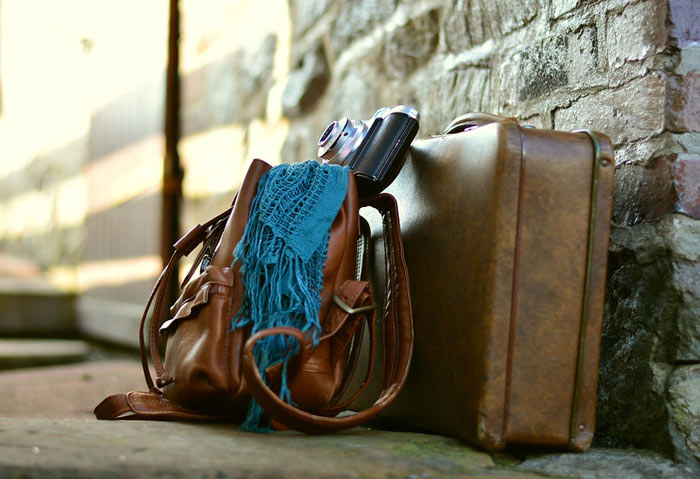 Backpacks are becoming increasingly more lightweight. Some models even have wheels and pull-out handles for easy maneuverability in airports and other public places. They are also easy to store when not in use.
You can find more information about different types of backpacks online. There are waterproof backpacks and other models designed to meet different needs. Compare prices and read product reviews so that you can make the best choice for your uses and your budget.
Here are nine ideal features for a quality backpack:
1. Well-padded straps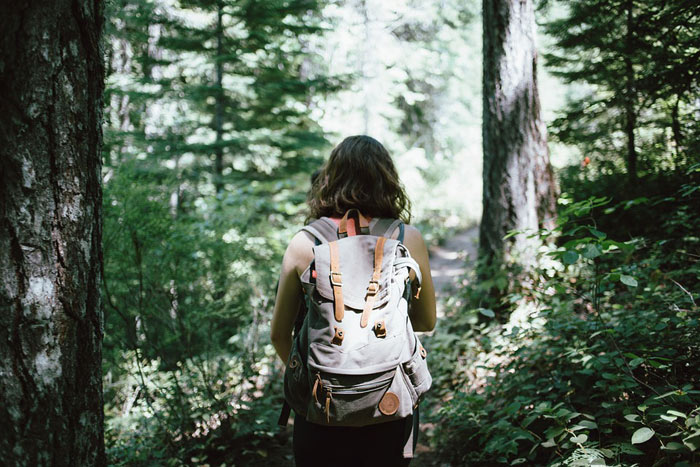 If you're going to use it a lot, your backpack should be comfortable enough for you to wear. This means having quality padded straps that don't rub against your skin or cause discomfort. A backpack with padded straps and padded hip belts is ideal for everyday use and for travelers who are always on the go. Some shoulder straps are adjustable. The more comfortable you are, the more you'll end up taking your pack wherever you go.
2. Sturdy construction
It may cost a little more, but investing in a backpack made from quality materials will pay for itself over the long run. Backpacks made out of canvas, nylon, polyester or other similar materials are lightweight and very durable. They withstand inclement weather and heavy loads and are less likely to break, tear or have loose seams or zippers. Look for shoulder straps that are double-stitched and bags that are padded on the inside to protect your belongings while you are on the go.
3. Locking options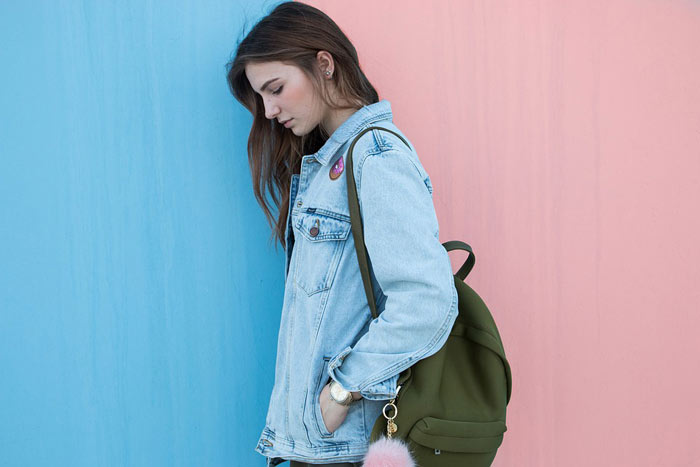 If you travel a lot or take your laptop, tablet or other valuable items with you, you'll want a backpack that allows you to lock the zippers for security. There are many different locks available that are designed specifically for these situations. This option gives you added security. Your items will be safe no matter where you go and there is much less chance of loss or theft. If you're a frequent flyer, you may want to buy zipper locks that are TSA approved. These kinds of locks allow security agents to open them when needed without damaging or breaking them.
4. Multiple compartments
A good backpack should have plenty of pouches or compartments. This lets you put your books, laptop, pencils and pens, cell phone and other items in their own separate areas. You can easily find what you're looking for when you need it, because everything has its own place. You'll also want a pack that has zippers, magnetic flaps or other ways that you can easily access these sections in a hurry when you need to. Most backpacks distribute weight evenly, so you're not leaning towards one side when you walk, either.
5. Waterproof sleeves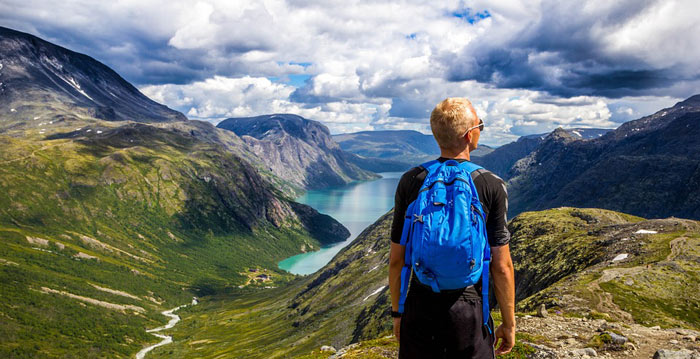 Most backpacks have side pouches for your thermos or water bottle. They are also waterproof, which is handy if you are carrying around your lunch or electronic devices inside your backpack. These sleeves effectively keep moisture from building up in the backpack so that delicate items are not ruined. You can stay hydrated on a busy day without having to worry about water seeping into your backpack. And if you're biking in the rain, some backpacks come with a place to attach a light to improve visibility, according to thesackonyourback.com. There are even some backpacks that come with waterproof covers, which are handy if you're traveling in snow, rain or other inclement weather.
6. Laptop pockets
Many backpack models are equipped with padded pockets for laptops or tablets. These compartments help protect these devices from damage. There are also individual laptop sleeves that you can buy to add to your backpack. These features help keep your electronics safe, but use common sense. Throwing your backpack around, dropping it from a high distance or being reckless with it doesn't mean that your items will necessarily be free from damage.
7. Carrying capacity
One thing to keep in mind is how much weight you want to carry around with you. There are different sizes of backpacks that can hold different maximum weight capacities. If you use your backpack on a daily or weekly basis, or if you do a lot of traveling or hiking outdoors, then you'll want a backpack that can hold as much weight as possible. If your backpack is only used for school or day trips, then you're probably better off with a smaller model.
8. Size matters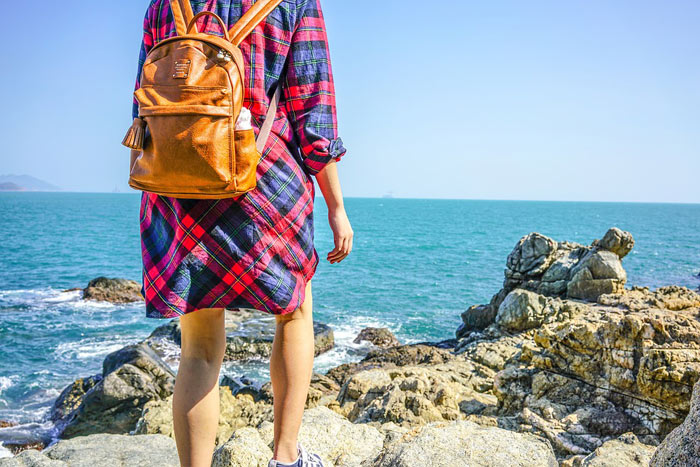 A good backpack should be appropriate for your height. It should be long enough for your upper body and have a good fit around your torso. You don't want a bag that's too big, as this can cause back pain and soreness. Some backpacks have adjustable hip belts so that you can balance the weight you're carrying inside them more effectively. There are many different kinds of backpacks in different sizes for people of varying heights.
9. Affordability
Backpacks come in many colors, patterns and price ranges. Depending on the brand, manufacturer and materials used, they can range in price anywhere from $50 and under to several hundred dollars or more. The more expensive a backpack is, the higher quality it is in general. However, this isn't always the case. Brand name products can sometimes often be more expensive than a similar product of equal quality. Shop around until you find the backpack that works well for you at a price that is within your budget. You may be able to find good deals at back to school or clearance sales.
These are just a few things to look for when selecting your next backpack. You want a good pack that will last for years to come, so choose wisely. You live an active life, and you can't fit everything you need in your pockets all the time. A good backpack can make work, school and travel a lot more efficient and enjoyable.