The summer season is coming to an end, but there is the velvet fall ahead, with its beautiful warm days, romantic evenings, and bright colors. On the brink of the season, it is worth thinking about upgrading your accessories, including sunglasses. What models will be popular in the coming season?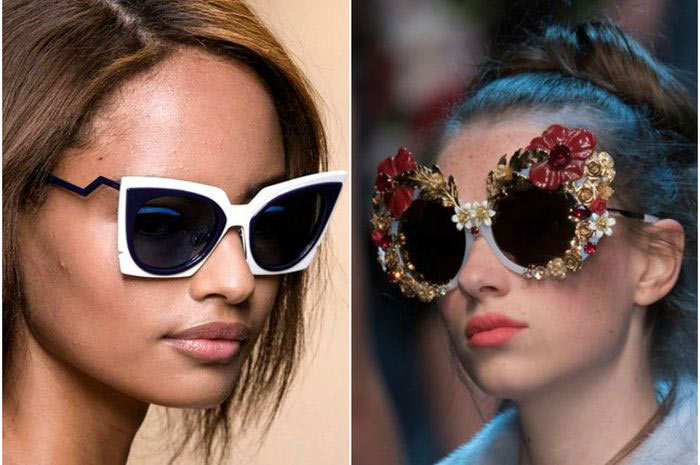 1. Very massive
One of the dominant trends in the fall season is large glasses that completely cover the eyes, eyebrows and upper cheeks. They give the image of mystery, especially when the lens is completely obscured or decorated in the Ombre style.
2. Round shape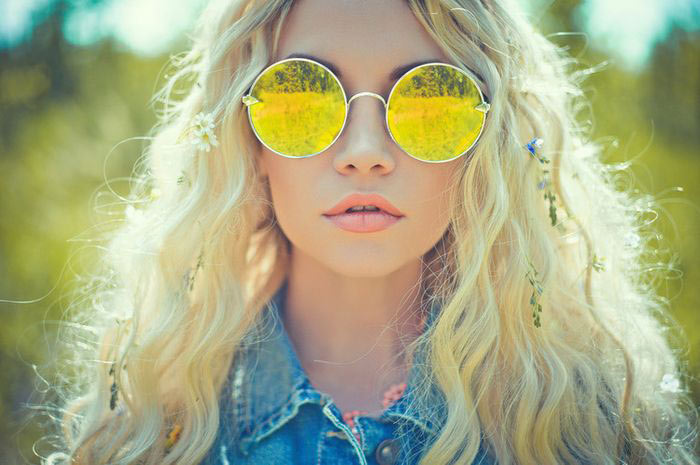 Round-shaped glasses remain trendy; they have become larger and more diverse in design. They will be a great complement to hippie, boho or ethnic style. They will also look stylish with a black leather jacket or a suede fringed jacket.
3. Aviator glasses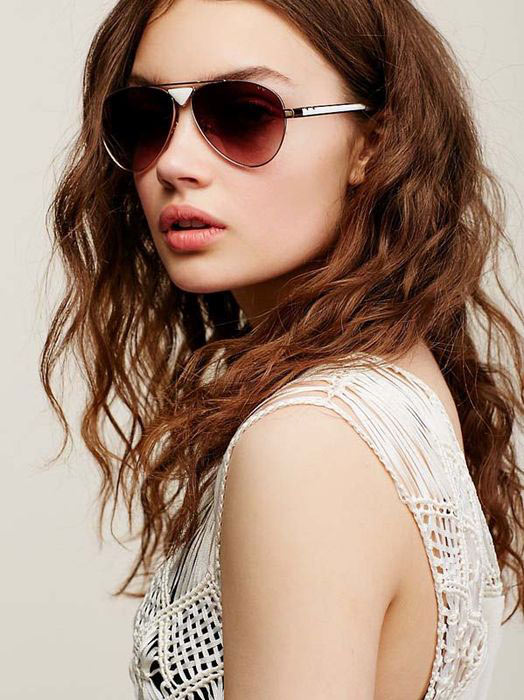 Maybe someday aviator glasses will go out of fashion, but it's definitely not going to happen this fall. The designers just won't dismiss the much-loved shape. Aviator glasses look stylish at all times!
4. Rainbow lenses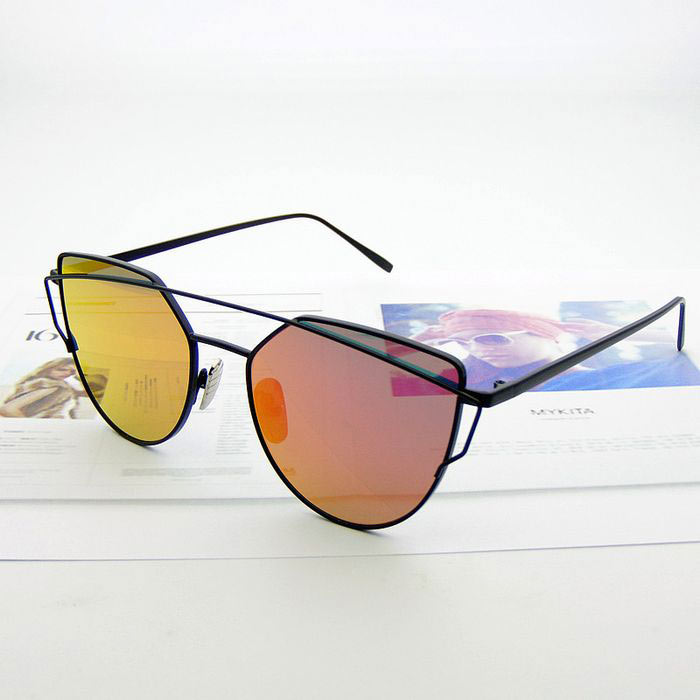 Iridescent lenses are another trend, which is worth paying attention to in the fall. The rainbow accessory will not let you be bored, even in the gloomy and chilly weather.
5. Clear lenses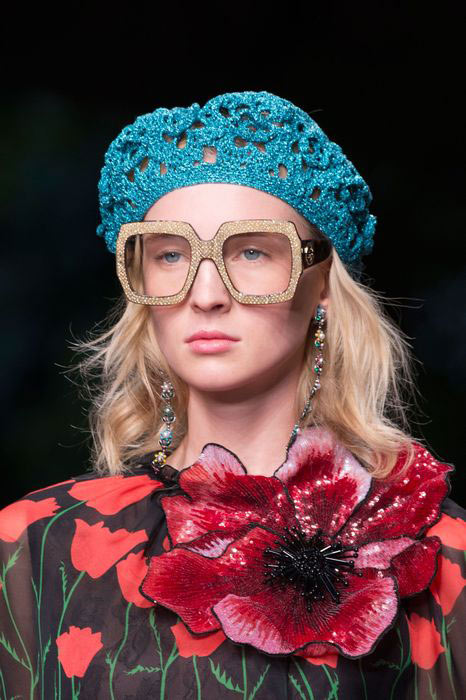 Along with tinted or mirrored lenses, clear lenses are coming to the peak of popularity. They are perfect for cloudy weather, when there is no sun, and you want to complement your image with stylish glasses.
6. Opulent frame decor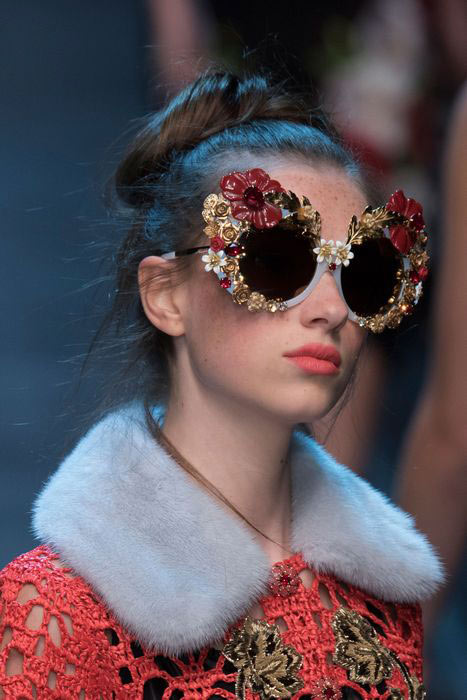 Three-dimensional flowers, metal inserts, a lot of rhinestones and glass crystals – all this and more decorates the sunglasses designed by many fashion houses for the Fall 2016 season. And the more noticeable the décor is – the better!
7. Matching the color of the clothes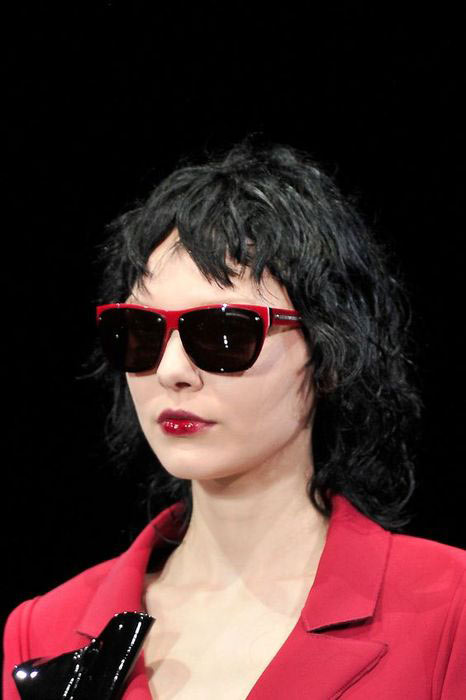 Fashion shows reveal another interesting trend – designers recommend picking a shade of sunglasses matching the color of clothing. For example, wearing red glasses with a red coat, green ones – with a green jacket and so on. The effect is worth trying!
8. Futuristic design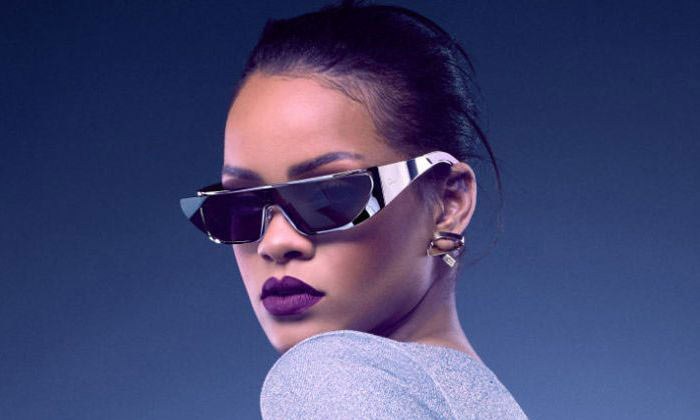 This year, designers have been inspired not only by bright colors, but also all kinds of fantastic stories. Hence the tendency to futuristic design – horizontally elongated frames, sleek mirrored lenses. Even celebrities could not miss out on such glasses!
9. Marble imitation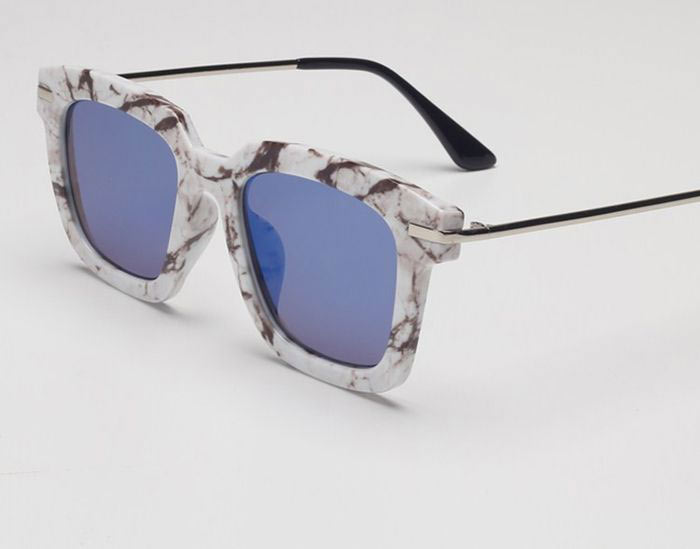 Not long ago, the network exploded with a marble nail trend when girls imitated the surface of the stone on their nails. Today, however, this trend has returned in a new form – sunglasses frames.
10. Fashionable plastic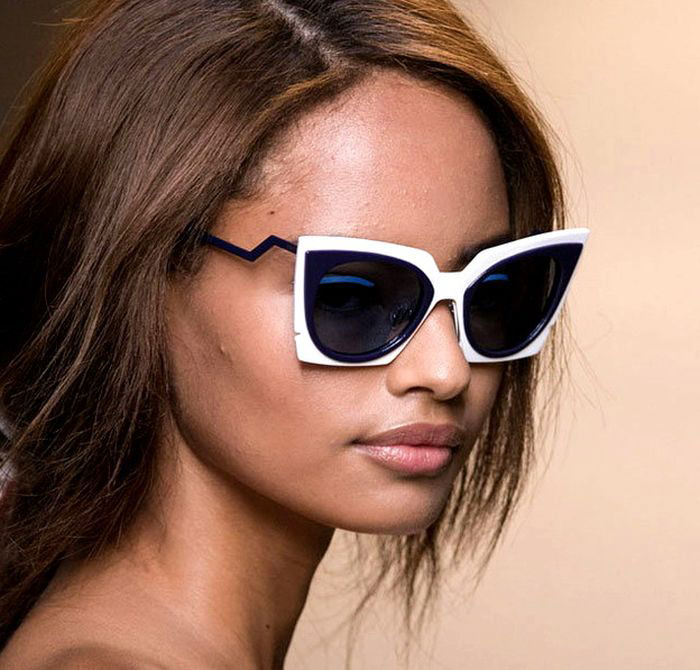 Plastic frame have won the hearts of many designers and replaced all sorts of wood, metal and tortoiseshell options. Plastic rules – apparently, fashion industry is also going through a crisis!