It looks like men want to be as tall as tall can be – and they resort to the old device, wearing heels. But this time it's not because they feel (and look) diminutive, and this time they won't try to conceal it.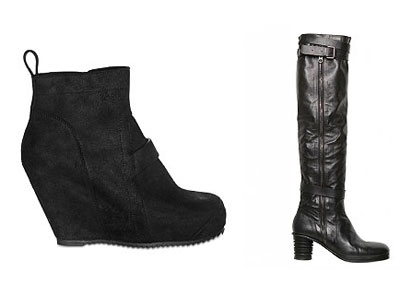 Gone are the days when celebs like Tom Cruise, Simon Cowell, and Nicolas Sarkozy were known to wear platform footwear, the fact that they went a long way to conceal. No matter what height men stand now, they begin to go more and more for wedges, heels and knee-high boots.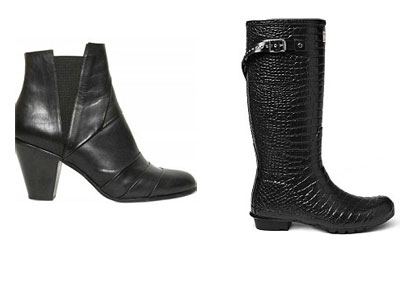 For many men who just don't make 6ft heels become a new stylish trend, and sellers don't get surprised any more than men's high footwear gets swiped up.
The Style magazine quotes Monica Pascarella's remembrances of the first time she had good sales at online retailer LuisaViaRoma.com – "my boss thought I was crazy." In the first season when Rick Owens turned out men's heels, she had 23 pairs gone in the very first week – and the big wonder was that sizes were mainly around 44 and 45. Tall men began to care for heels!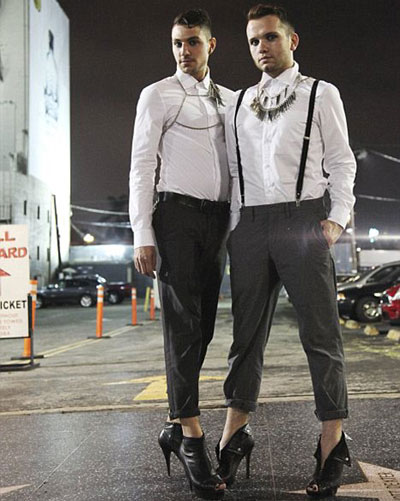 Mr. Hare's James Hayes seconds Pascarella's observations, saying that their customers for Cuban heels are mostly tall men who don't mind becoming even taller.
Women strutters, fear rivalry from men! Designer Rick Owens has powerful getups for them, like the Mohawk' wedge that has a 9cm heel (and costs over $1,000). You can get it ankle-high or knee-high.
Manwalk 2011 was already abounding with shoes and boots embodying the new trend – by Prada, Burberry and who not. Women, get ready to walk about town with partners towering above you on their 10cm shoes!