The La Perla label is getting ready for release in November a new lingerie collection created by Jean Paul Gaultier.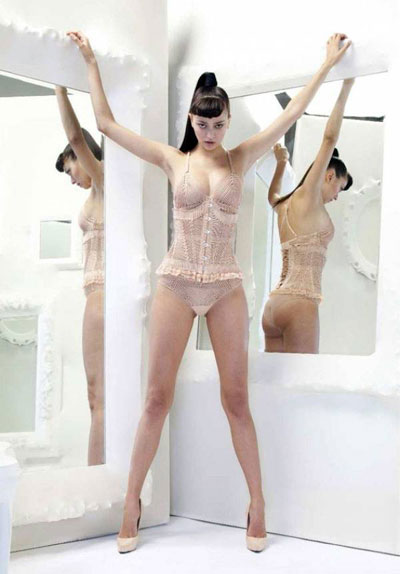 In a press release covering the coming collection Gaultier accentuated the special role lingerie plays in his work. "Lingerie is part of my core beliefs and my heritage," said the renowned designer, adding that his first corset dress dates nearly 30 years back.
For this collection, he reveals, he decided to reflect upon conical bras and corsets designed as outerwear clothing.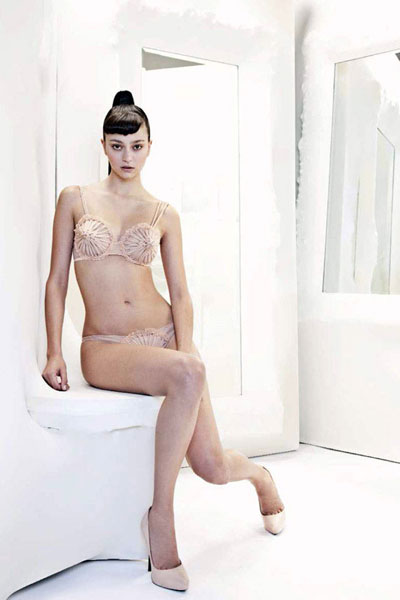 Gaultier looks upon his collaboration with the Italian company as "natural and logical" considering their "savoir-faire" reputation.
The collection is mostly done in black and powder pink with coral and duck-egg called upon to set off the dominating color scheme.
There will be lacy corsets (of course), conically designed bras and bodices mentioned in the press release that bring to mind his 1990 Madonna collection. The underwear he created is meant to embrace the bodily curves to perfection – pants with a high waist and bustiers that emphasize the neckline.
The collection will be unveiled in November in multi-brand and department stores besides the La Perla and Gaultier places. The prices will come fairly high; to go by the current exchange rate, it will be something like $600 plus for bras and panties going all the way to over $1,000 if you set your heart on less ordinary pieces.
Two pieces of the new collection are to be exhibited at the Gaultier couture runway show in Paris on July 7th – a satin bra and a padded garter belt that is promised to lend "irresistible" grace to the lines of your waist and hips.
Source of the image: Fashionising.com.