Flesh-colored underwear has long been popular among women. It allows you to feel natural and at the same time is easily concealed under the clothing of any color. However, it is not so easy to select a set that blends perfectly with your skin tone. The new Naja brand intends to help all the girls. Its founder Catalina Girald noticed a curious detail during the Summer Olympic Games in 2012: there was flesh-colored elastic bandage on the ankle of an African American gymnast, which mismatched her skin tone so terribly that it looked strange. Hoping to create her own line of underwear, Catalina firmly decided that her products would be suitable for girls of any skin type and color.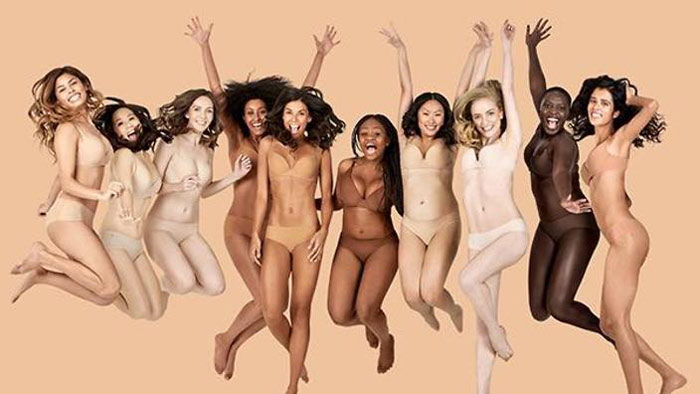 Of course, nature is a much more inventive colorist than the designers' imagination. And yet, the line of Naja Nude For All underwear has brought together 7 different "nude" colors that will suit most girls. Here you can pick up a set of underwear for every day in the colors ranging from pale milk to the deep color of coffee.
For the customers to navigate easily among the tones and colors, the website has a hint: each of the seven colors corresponds to a specific tone product created by popular cosmetic brands. Now you can not only choose lipstick according to the color of your handbag, but also pick up a bra matching the makeup foundation.
The collection consists of one model of everyday bra and three options of seamless panties: bikinis, shorts and thongs. Curiously, the flesh-colored neutral bra has a bright inner lining with pop art drawings.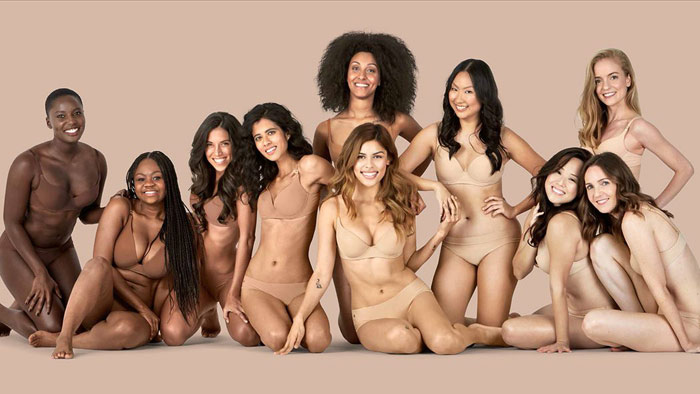 The advertising campaign of the most diverse line of nude-style underwear drew much attention. The collection was demonstrated by role models rather than professional ones: the show involved women of all ages and body types, each of whom achieved certain success in their field. Among them, one could see the soloist of the famous ballet, a software developer, a student of Harvard University, a fighter for civil liberties, and other active and beautiful women.