Mykita in collaboration with Romain Kremer are launching new sunglasses that are rather outlandish even in the literal meaning of the word!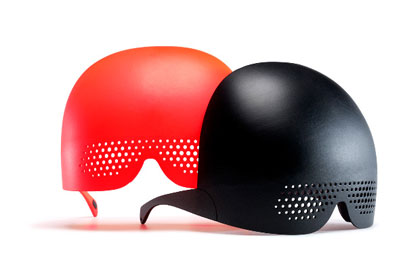 The idea derived from the first manned space flight (it is in April that Yuri Gagarin flew, by the way), the MYKITA Romain Kremer YURI glasses are combined with a helmet-like head piece. They come in red and black, and since the arrangement is a little heavy for hot weather, they are intended for the Fall/Winter season.
If you got caught up with the design, look out, for the quantity is going to be limited.
Source of the image: hypebeast.com.