Miranda Kerr has deservedly drawn all of our attention this year. Each of her new appearances in public became a real fashion triumph. Miranda is a fan of such brands as Isabel Marant, Acne, Alexander Wang, Givenchy, Hermes and Prada. She adores fitting silhouettes, jersey, denim, leather pencil skirts and tube dresses by Victoria Beckham. Miranda Kerr knows how to introduce some seductive coquetry into any of her outfits, for example, by exposing an elegant ankle or a shoulder.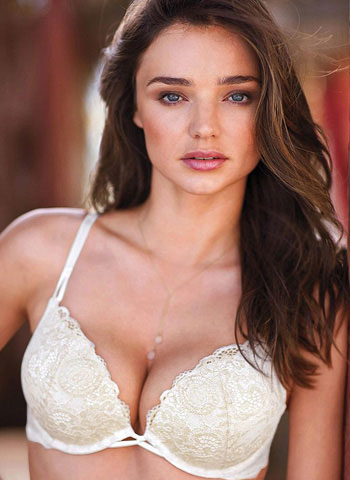 So, the five key rules of fashion by Miranda Kerr are as follows:
Do not conceal the advantages of your figure and choose the clothes that will highlight them. If you have something to show – do it!
Mix multicolored and plain monochrome clothes, open and closed items, voluminous and fitting clothes – for example, a loose coat can be combined with fitting jeans and a mini-skirt can be matched by a tight closed blouse.
Do not spare money on accessories. They can turn your old boring clothes into a new ensemble! (By the way, Miranda Kerr has almost never parted with her black leather bag by Givenchy, Miu Miu sunglasses and Isabel Marant boots this year).
There should be much of a coat! (Miranda herself has purchased a black coat by Givenchy and a gray Isabel Marant coat this month)
Do not be afraid of wearing multilayer clothes: jersey plus denim, a tunic and a voluminous scarf will make you feel cozy and warm, and you will look great!
Now we know exactly how to look perfectly well – just like Miranda.