It's growing right before our eyes! Taylor Swift and Harry Styles are happy to spend time together.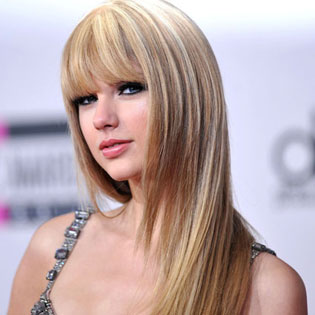 On Tuesday they enjoyed a long day in New York that wore well into night and parted only after 4 a.m. when Styles took her date to her hotel. There are photographs of that showing the 22-year-old pop singer wearing a thigh-length dark coat and her 18-year-old escort in a T-shirt and pants.
The Tuesday walk was just a continuation of their over-the-weekend get-togethers starting with a Central Park promenade on Sunday and after-concert meeting on Monday.
The young duo met up after a busy evening – Styles' band One Direction played at Madison Square Garden, and Swift was some dozen blocks away at the 2012 Ripple of Hope Awards at the New York Marriott Marquis.
Swift appeared (and performed) at the Ripple of Hope Awards to receive honors from the Robert F. Kennedy Center for Justice & Human Rights for commitment to social causes with members of the Kennedy family present at the ceremony (though Swift's ex-boyfriend Conor Kennedy is said to have been absent).
From the ceremony Swift proceeded to the Hudson Hotel where One Direction was throwing an after-concert party. Swift and Styles made a good rendering of a Backstreet Boys song – and not only! A witness spilled to PEOPLE that the two were hardly offstage during the night, singing songs, and Swift performed a One Direction song as well.
Are they in for a long onstage-offstage relationship?