The Armani House is obviously pleased with Megan Fox as model, for they have entered the second year of collaboration and Fox was brought in for a very hot new video recently out to support the 2011 Armani underwear campaign.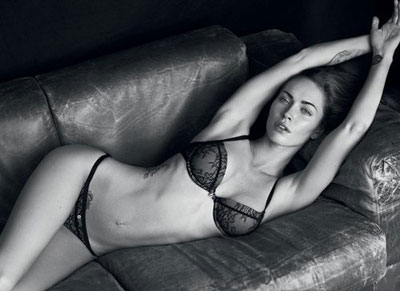 Super tight jeans, a flimsy throw-over and skimpy bra-and-panties ensemble is all she is wearing for the short video in which the 24-year-old actress is at her most provocative, striking highly enticing poses.
Commenting her work, Giorgio Armani characterized the Jennifer's Body star as sexy and full of spirit.
Outside modeling Megan is currently working under director Jennifer Westfeldt on the comedy Friends with Kids, to be released some time next year. Alongside of her will be playing Jon Hamm from Mad Men.
Source of the image: Skinnyvscurvy.