The marathon of World Fashion Weeks has moved from New York City to Paris and further, we'd like to share the highlights of the London Fashion Week.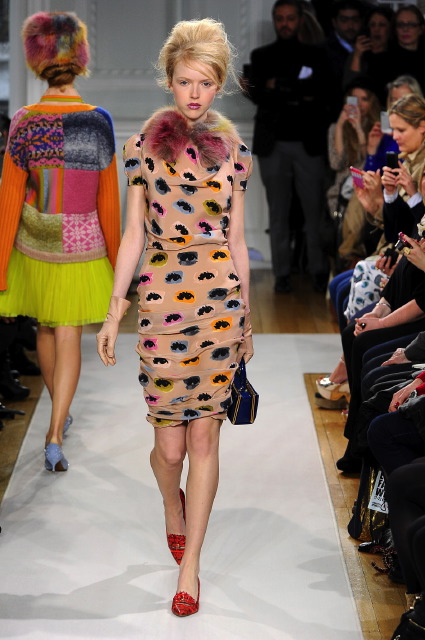 During the first days, minimalism, the graphical 1960-s, and sport-chic, that have been a hit with the American public, were replaced by cheerful floral prints.
Issa London
The founder and creative director of the Issa London brand, part-time stylist of Catherine, Duchess of Cambridge, designer Daniella Helayel was one of the first to present her collection with the predominant rich summer colors at the London Fashion Week.
Her light silk dresses were decorated with blooming exotic flowers, bright paradise fruits and tropical birds with their feathers fluffed up. The models were dressed in the outfits inspired by Hawaiian motifs, they had an updo, adorned with bright orchids, and wore woven sandals and massive gold chains and necklaces.
Moschino Cheap and Chic
Moschino Cheap and Chic collection turned out to be a real ode to pacifism: colorful kaleidoscopic color combinations, large pacifist symbols, pineapple bags over the shoulder, colorful sport suits made of transparent mesh, sunny skirts and bell-bottomed pants with optical prints.
The acid plastic 1960-s have been mixed with the psychedelic 1970-s and the sporty 1990-s. The result is: bijouterie and sunglasses in all colors of the rainbow, flared coats of patent leather, feminine combinations with sneakers for the stadium and retro swimwear in the color schemes of bright light green, deep red, purple, orange, and mustard colors.
http://youtu.be/6B_8HypvHkE