Oscar Wilde once said "The only way to get rid of a temptation is to yield to it." Christina Aguilera keeps these words in her mind and has released a new perfume under the telling name Red Sin. Following the promotional shots, we suggest assessing a new promotional video of the fragrance.
Despite the fact that the singer admitted her being proud of her curvy figure, the pictures show Aguilera's wasp waist and her former thinness, just like in the good old times. The photos can look great due to the magic of Photoshop, but Christina preferred to show the minimum of her body in the video.
In an interview, the pop diva called the fragrance sexy and sensual. According to her, it is the best accessory that you can put on, leaving your house.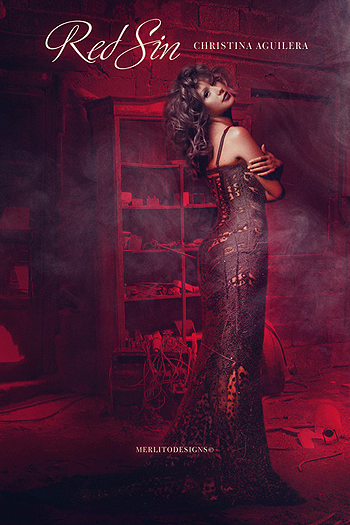 It is difficult to disagree, especially since Christina knows what she says. Aguilera has long been no stranger to the perfume industry: she has released ten fragrances under the Christina Aguilera brand since 2007.
Below you'll find the video commercial for Aguilera's "Red Sin" fragrance (unfortunately, it's only available in German):