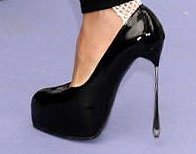 What could be more attractive than female legs? Only sexy legs and a pair of cunning shoes! Check out some curious photos of celebrities wearing the hottest shoes of the season. Find great ideas for yourself! The first on the list is, of course, an idea from Victoria Beckham. Victoria wears stiletto heels even in everyday life. YSL shoes with 5 inch-long heel go with just about any clothes.
Victoria Beckham in Christian Louboutin Shoes
Victoria's provocative "sado-maso" looking shoes from Christian Louboutin shocked yet another celebrity party.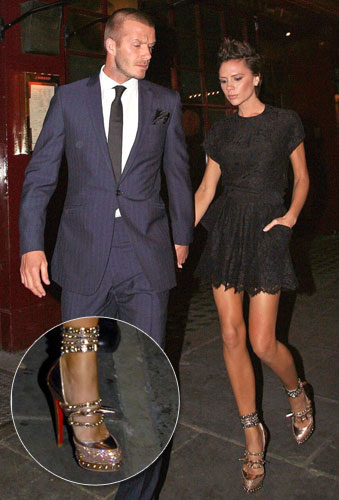 Christina Aguilera in YSL Shoes
Here is Christina Aguilera in her favorite suede YSL shoes. She bought them after her first baby was born. She did it to make her legs look slimmer.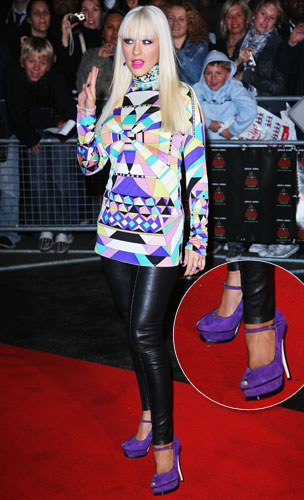 Anne Hathaway in YSL Shoes
Anne Hathaway seems to start taking more care of her style. The actress' hard and fast rule about shoes is that they have to match other accessories. In this case, her YSL shoes go perfectly with a fabric belt.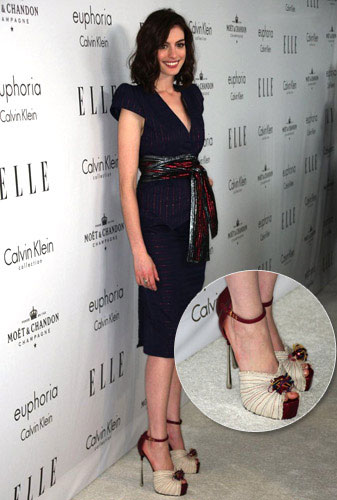 Paris Hilton in Chanel Shoes
Paris Hilton is now designing shoes herself, and, in my opinion, she's got designer talent. But she won't resist appearing in her favorite Chanel shoes.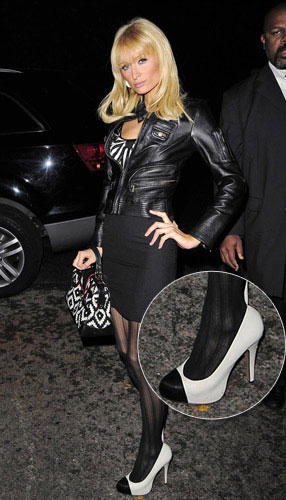 Carmen Electra in YSL Ankle Boots
Take a look at Carmen Electra wearing her newly bought YSL ankle boots. This footwear will look great on those with cute ankles. Otherwise, you'll have to put on tight jeans as Carmen did.
Katie Holmes in Her New Shoes
Katie Holmes seems to benefit from her friendship with Victoria Beckham. Perhaps, it is Victoria whose influence made Katie wearing more stylish clothes. These shoes with bows look great.