We cannot ignore the wonderful and magnificent Fendi collection for Spring 2011. The collection has firmly established bright pastel colors such as sky blue, juicy orange, and malachite. Looking at these models, one can already pinpoint the favorite colors next spring.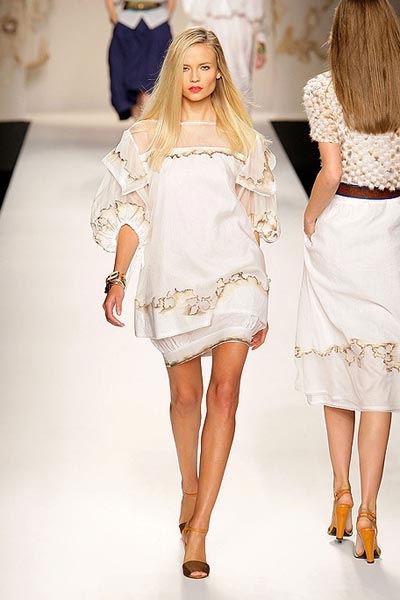 By the way, juicy bright-orange lipstick, followed by fuchsia will be as relevant as ever next season.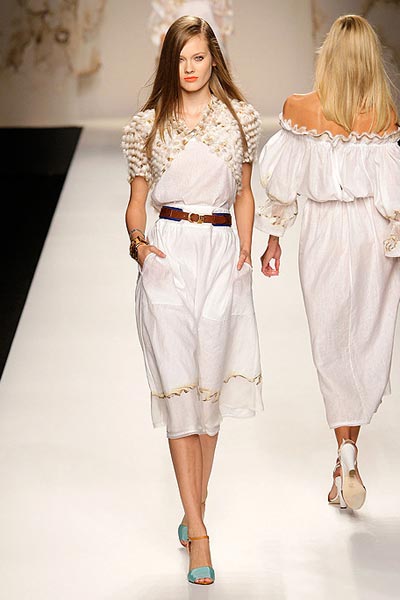 Also in the new Fendi collection, it is worth noting surprisingly the feminine silhouettes, wonderful color combinations – well, just a feast for the eyes!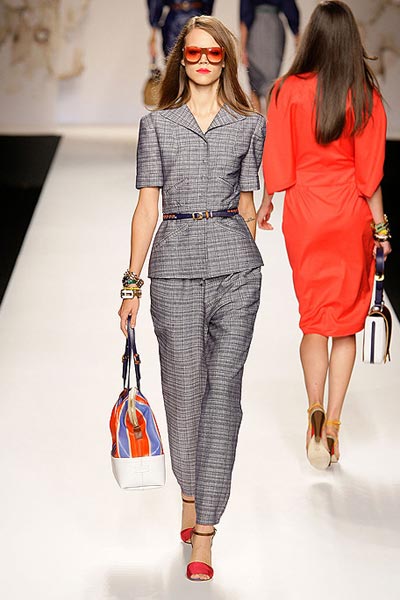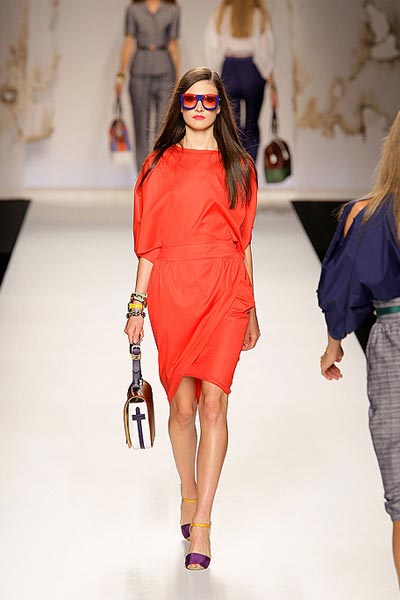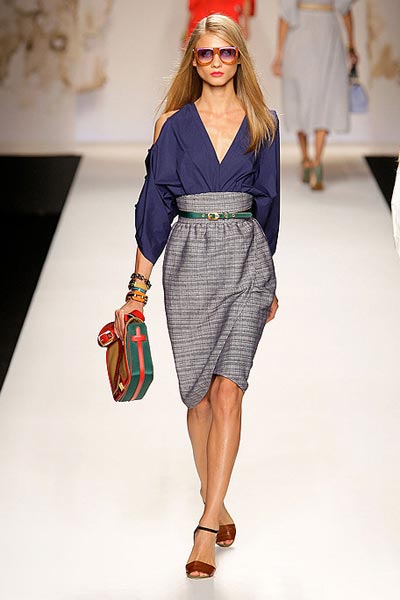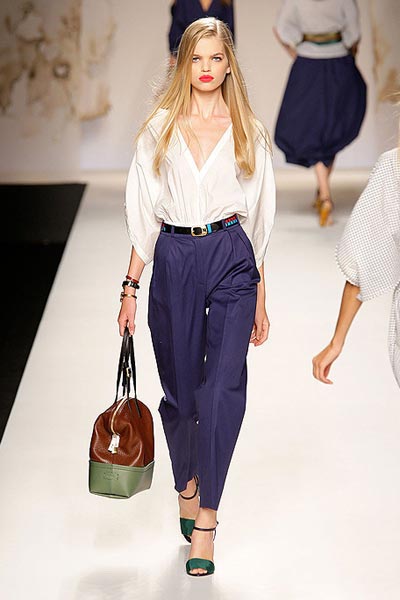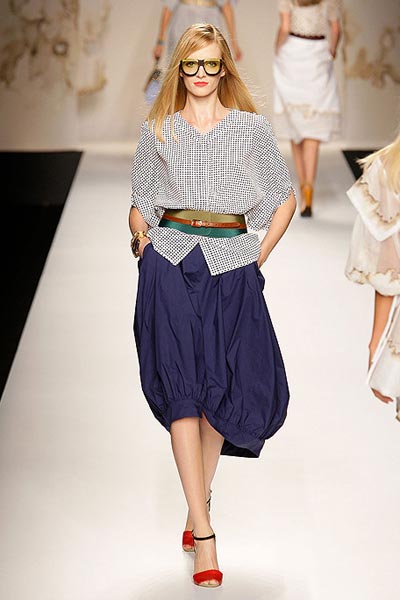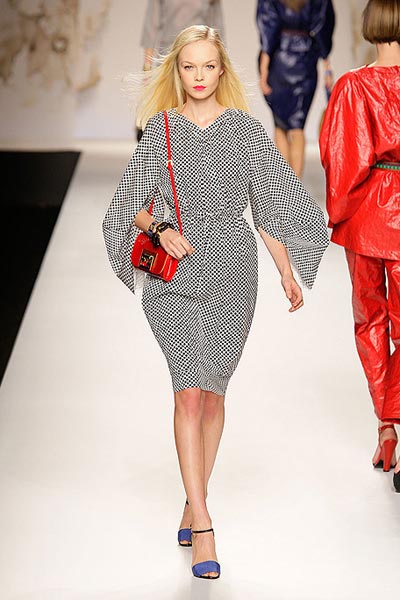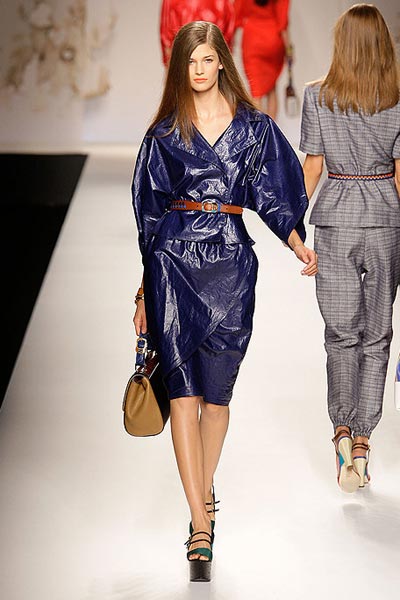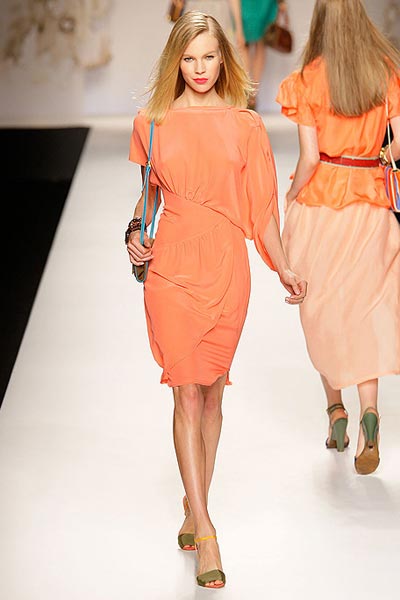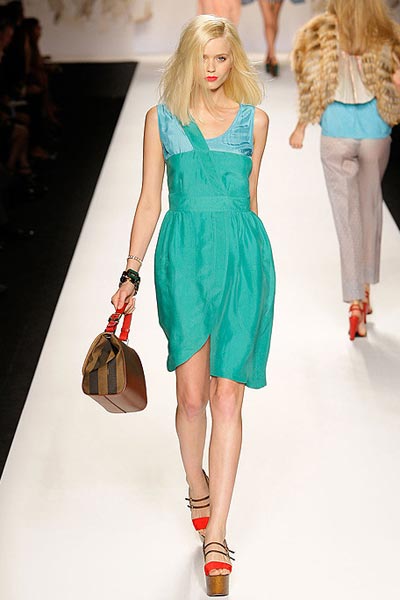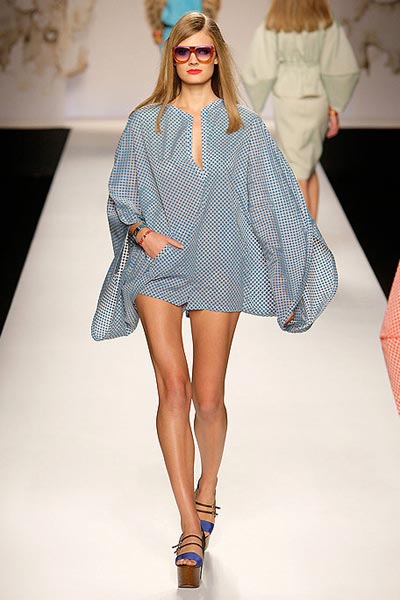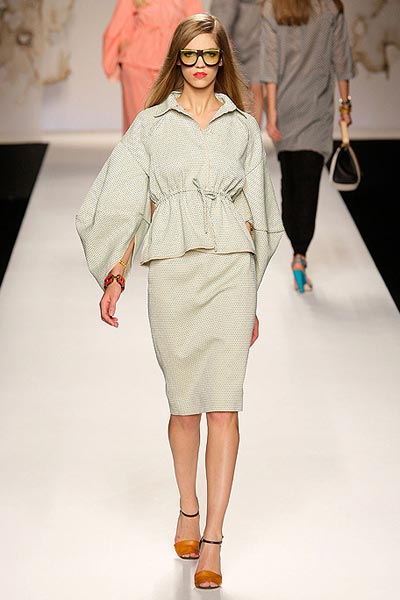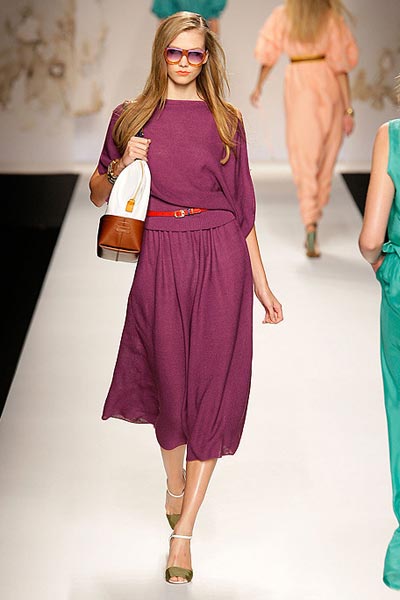 Source of the image: Elle.