Donna Karan jubilee collection has just marked 25th anniversary of the brand. Everyone expected a retrospective, but the designer described her collection as an "unfinished novel", refused to accept the hint about summing-up her career, and made the things more romantic and elegant than usual.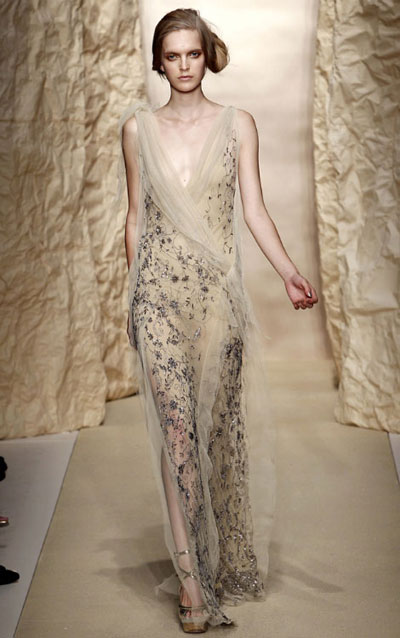 This collection has more festive gold glitter, than the previous ones, and a little less practical black color admired by the designer and mostly used for dressy clothes. But there are more cute things. Meanwhile, the famous Karan's practicality remains – things can be easily combined both between themselves, and with any personal belongings from the private wardrobe of any business woman.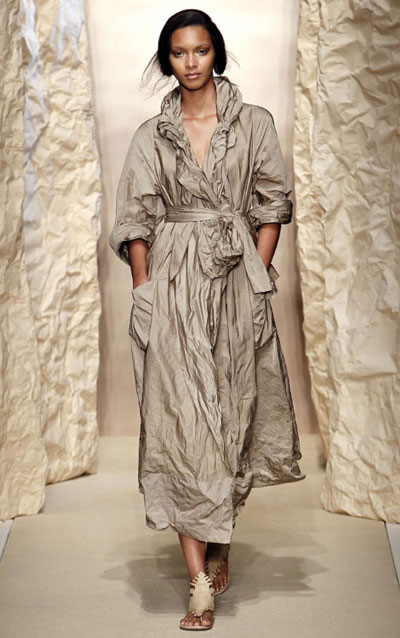 Business costumes are surely represented in the new collection. All the bright shades of golden-beige are a bit stylistically reminiscent of a fashion era after the First World War – soft dresses, skirts, slacks and jackets decorated with slightly asymmetrical tucks and frills.
The collection contains a lot of crumpled fabrics with a metal thread, they are very comfortable to wear and elegant. But the main thing is simple and very festive dresses. As it always is with Donna Karan, her dresses are perfectly designed. Each drape, each shuttlecock is created primarily to facilitate the movements and at the same time make the silhouette more gracious and light.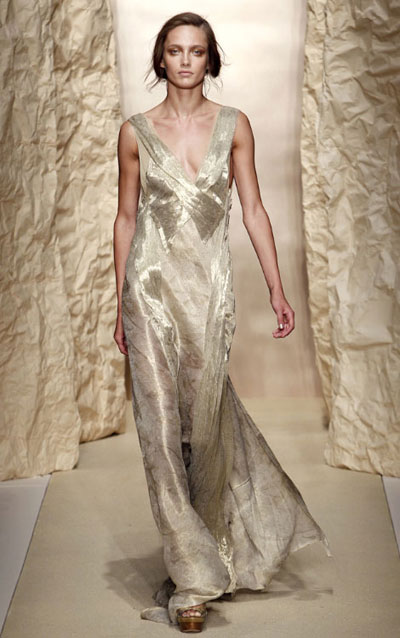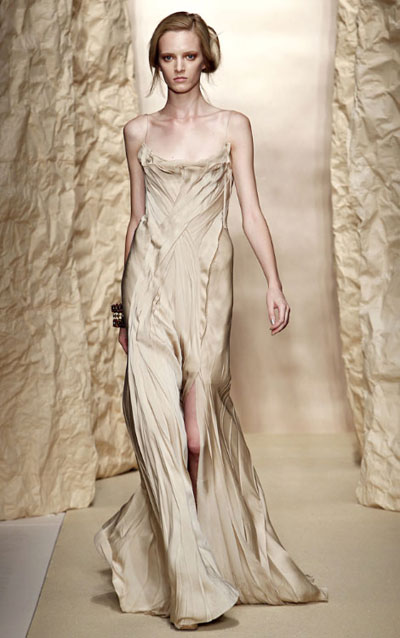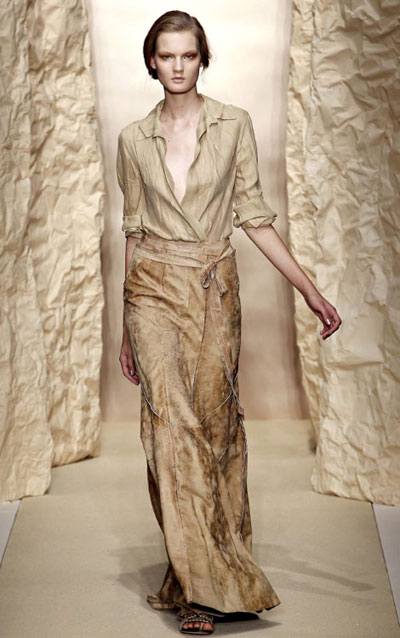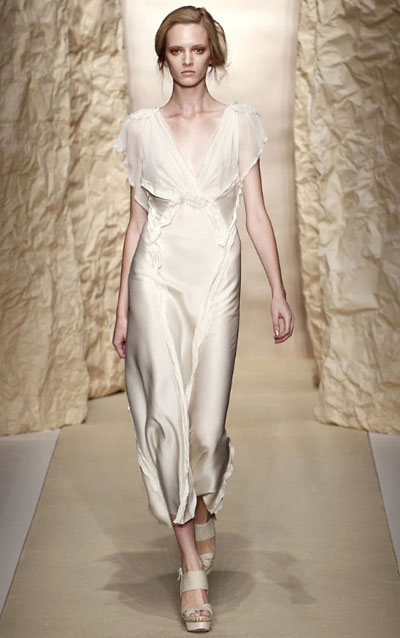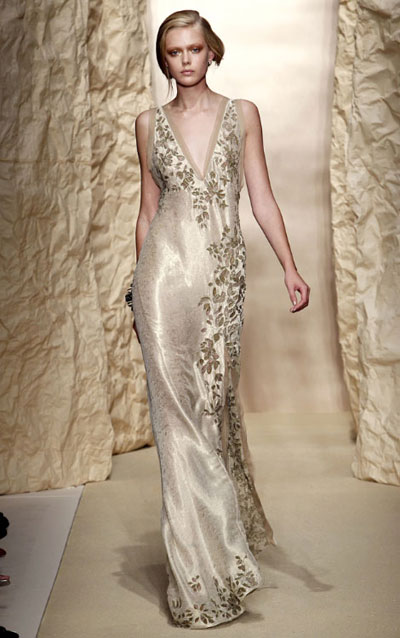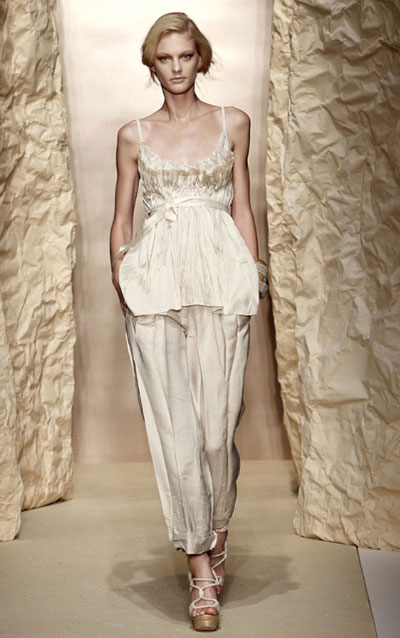 Source of the image: Stylefrizz.