Dita Von Teese knows how to seduce – this is her professional skill. Luxurious lingerie is an immediate "constituent" of her work. By the way, Dita develops lingerie on her own. We have already seen the images of the advertising campaign that the burlesque queen started to promote her lingerie line, called Von Follies. Now it is time to estimate the next part of the campaign.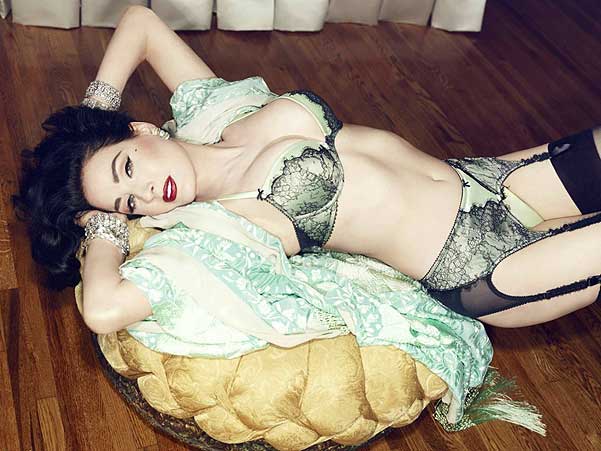 The pictures show fragile and incredibly feminine Von Teese, who resembles a porcelain figurine. She is wearing sensual lingerie that can excite any imagination. No minimalism! Long live the color, lace, silk, satin and rich decor.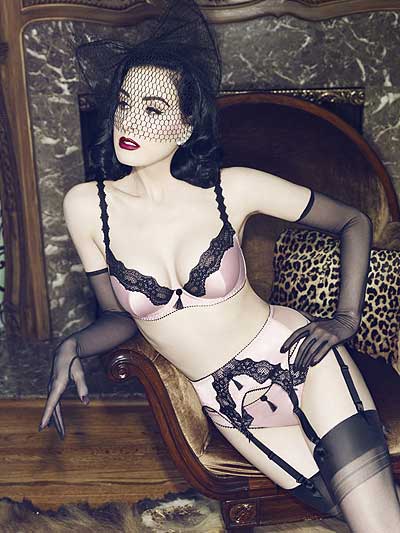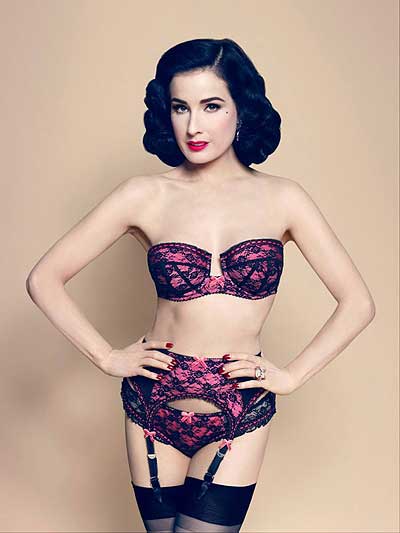 It is worth mentioning that the idea of the collection was to combine retro-style (the one that Dita likes so much and the one she looks perfect in), and modern technology. According to the celebrity, every woman should have lingerie that suits her perfectly well. Our heroine is convinced that this is the essence of glamour. Indeed, she knows absolutely everything about glamour – better than anyone else.