Two legendary French brands, Cacharel and DIM, have joined together to create a unique fall-winter 2012-2013 underwear capsule collection. All the limited collection just radiates flirting and a carefree mood!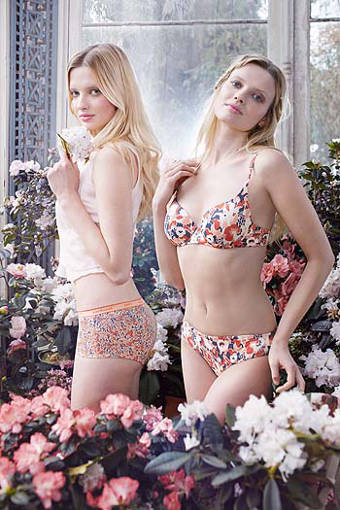 All of this is due to the bright Liberty floral print, which has become the main feature of the Cacharel brand in making dresses and shirts in the 1960-s. Now, thanks to the collaboration with the DIM brand, it became possible to admire the cornflowers and daisies on underwear – not only on women's underwear and stockings, but on men's "boxers" as well.
Men's and women's DIM by Cacharel collection will be available in all DIM stores from mid-November. According to the authors, the capsule collection will be the epitome of tenderness and nostalgia for warm summer evenings. After all, everyone wants a piece of summer during wet autumn and frosty winter.