Famous soccer player and one of the most stylish and impeccably dressed men in the world, David Beckham, 34, will launch a new fashion fall-winter men's collection for Adidas Originals by Originals. This intends to make American sportswear look more contemporary with an update of such fabrics as leather, cashmere and silk, but at the same time the fashion line will resemble classic silhouettes.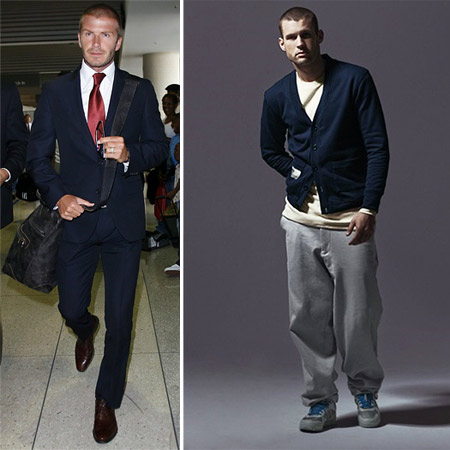 The collection is collaboration between James Bond, owner of the Undefeated sneaker-freak boutiques where the celebrity often shops for his outfit, and Jeremy Scott and Kazuki, Adidas designers who also contributed to earlier collections for the label and implemented several accessories including thermal layering pieces.
Beckham who himself is said to inspire Undefeated and Adidas teams for the mutual collection, is however unlikely to promote the new fashion line as he is already endorsed by Adidas that has the rights for the use of the celebrity's image or personal appearances.
Source of the images: wwd.com, soundoffcolumn.com.