The Swedish H&M retail brand does not let us feel bored while waiting for news. The noisy delight connected with the start of sales of Maison Martin Margiela for H&M collection has barely ceased, and we are ready to welcome another new product.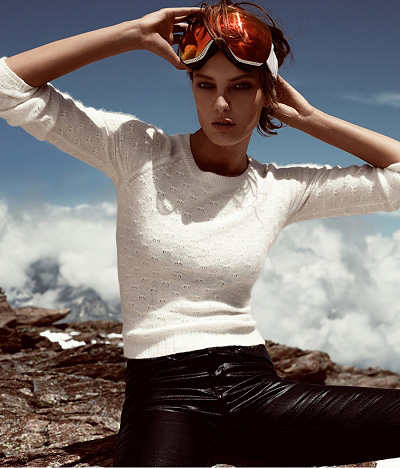 This time, the brand inspires us with a winter idyll. While some of us have been dreaming of a real winter, the advertising face of the new promotional story by H&M, Daria Werbowy, is already descending the snowy slopes, illuminated by the Alpine sun.
The shots demonstrate traditional equipment of the guests of Alpine skiing resorts: ski masks, mirrored sunglasses, cozy braided sweaters with Nordic patterns, cotton bodysuits and boots for skiing. In anticipation of the winter snowfall, we can admire this fairy tale on the photos!