The experts help us by publishing their lists of the best makeup. Does anyone consider the makeup with the lowest rating? Of course, you might say that "everything is individual", and it is rightly so. Still, you are curious to know, what cosmetics has the smallest number of positive reviews, right?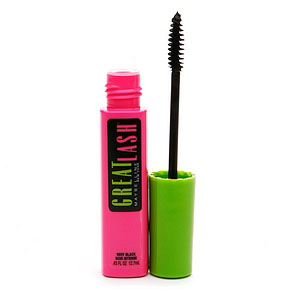 Allwomenstalk has published a list of mascaras with the lowest rating.
1. Maybelline Great Lash
It must have been a shock for many to find this mascara in the antirating because it is a classic product. But the consumer reviews are relentless: "it dries too fast," "it is difficult to remove", "it is applied unevenly." However, it should be noted that Maybelline has been offering a very wide palette of mascaras, and there are plenty of them to choose from.
2. NYX Faux Lashes Boudoir
Mascara is not the strongest point of the NYX brand. It is better to buy eyeshadows and tone products developed by this brand. This mascara with the false eyelashes effect does not appeal to the consumer because of lumps, flaking, smearing and its massive brush.
3. Benefit BADgal Lash
This mascara has a lot of fans, but many critics as well. The opponents of BADgal Lash suggest that the composition is too thin and a little bumpy. One needs special skills to apply it in a good way.
4. Revlon DoubleTwist
There are positive comments about this mascara, it lengthens and separates lashes well. However, many people do not like the design of the brush, fast expense of the mascara, its flaking and smearing.
5. Stila Forever Your Curl Memory
This mascara is liquid, it flakes and smudges.
6. Rimmel Glam Eyes Day2Night
The users say that the manufacturer's promise to lengthen lashes and add volume are empty.
7. Maybelline Define-a-Lash Waterproof
This mascara was surprisingly awarded by the beauty editors of Allure, but user reviews make you think twice before buying: "dry", "difficult to remove", "eyelashes stick together." Maybelline has much better products.