The study of the intimate areas of life is paid no less attention than space exploration. Who do men find attractive? How to achieve orgasm? What is the smell of passion? Geniusbeauty.com has analyzed the results of the latest sex research.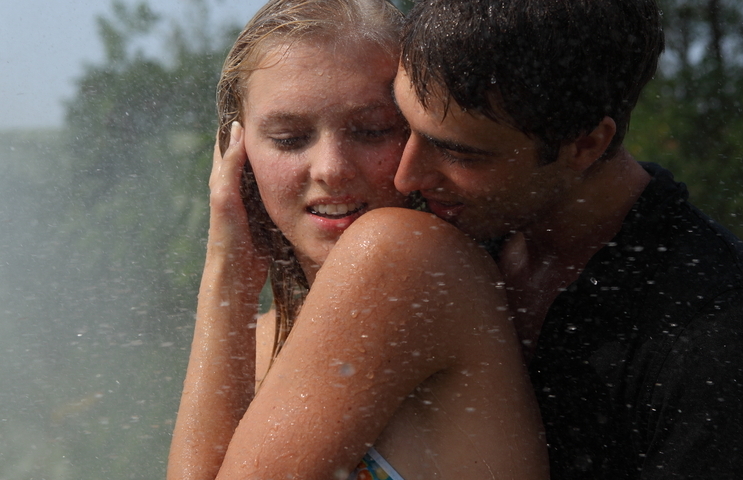 1. Men Prefer Oral Sex
Oral sex is known to greatly help men cope with stress. But it is not about stress. Sexologist Ian Kerner, who became popular after the publication of his monographs «She Comes First», «He Comes Next» and «Be Honest – You're Not That Into Him», states that 100% of men prefer cunnilingus to a complete intercourse. However, women themselves make most of these men feel unpleasant about this kind of sex. It turns out that once we overcome our own shyness, we will be able to completely change this stereotype.
2. Thoughts about Sex Improve School Performance
Young ladies, whose mothers urge them "not to think about sex" before getting a diploma, now have a worthy counter-argument. At the request of the researchers, university students at Colorado and California wrote essays about sex before exams, the most critical period in their studies. It turned out that later they would cope with tasks faster and better than their fellow students, who did not participate in the experiment. However, such creativity had absolutely no influence on the results of male students' studying.
3. Where to Find the Best Sex?
If you want good sex, look for a selfish bastard. Men with sexual motivation, aimed solely at themselves, satisfy women perfectly well. Canadian psychologists received this opinion from most of the 60 lucky women respondents, who had chosen narcissistic lovers for permanent sex life. It turns out that bed is not the best place to show the feelings to your beloved one.
4. What Is Love?
An original answer to the eternal question "What is love?" was given by Israeli experts. Joint diet! It turns out that a lover is not selected according to the criteria of visual appeal and qualitative parameters, ensuring the survival of offsprings among weaker congeners. What really matters is the composition of bacteria living in the intestine, which process a particular type of food. It is even more interesting that these conclusions of molecular biologists and biotechnologists from Tel Aviv University were drawn after experiments on flies. Nevertheless, they argue that such models of sexual behavior are adherent to people as well.
5. How to Get Married?
In the near future, it will be possible to spare money on the make-up and make-up services. At least, if you want to get married. The number of men, who are not interested in the face of their future life partner, is increasing. It turns out that the men, who want to have an easy affair, are not just satisfied with a beautiful figure. More than half of the men, tested by the scientists in California, were not able to choose, having only a photo of the body. However, those who were ready to get married did not consider it necessary to examine the enclosed picture of the body's head, even out of curiosity.
6. The Smell of Passion
Careless people, who do not use such inventions of cosmetics and perfume industry as products for hair removal and anti-perspirants, are good connoisseurs of love. Naive participants of the experiments, conducted by the scientists at Northumbria University, did not even know that the pictures of men they were offered to select had been secretly watered with drops of their sweat. Therefore they became dependent on these natural scents, assessing their appeal to the highest degree, regardless of other factors. Thus, progress in sexual life means a return to primitive existence rather than moving forward.
7. Cry Before Sex to Reach Better Orgasms
Another contradiction in the field of intimate relations. High excitation is not provided by positive emotions – quite the contrary. In order to get tuned for the sexual act, one should cry. What an orgasm one can experience after hysteria! Japanese biologists have found a very strong pheromone in tears. The men, who have a tendency to cry from time to time, demonstrate the testosterone level rising by half. Constantly frustrated ladies know much more about satisfaction in bed than cheerful optimists.
8. Rabbits in the Sex Therapy?
Tiny Yorkies and glamorous lapdogs are old-fashioned. The new sexy trend is rabbits! Now, let's forget the jokes about love activity of these lovely creatures. This is serious. Rabbit therapy is the latest successful invention to help the clients of psychologists and sexologists in the treatment of stress and complexes that prevent sex. Professor Rebecca Johnson of the University of Missouri studied the effects of these animals on the nervous system. The U.S. hospitals are now establishing areas with animals to keep up with the trend and satisfy the needs of the most demanding patients.