If Russian doll handbag by Christian Louboutin raised your brow, these bags are going to blow your mind off. Kathleen Dustin, who is Master of Arts, designs and makes very weird handbags.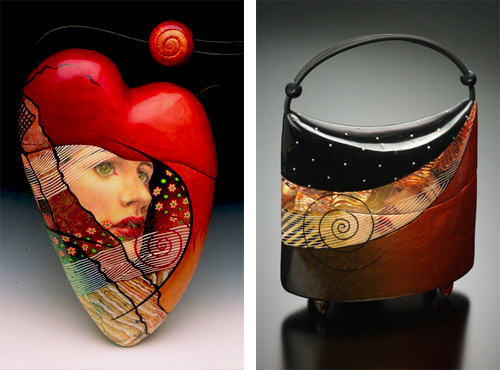 Her collections feature fruit-shaped bags, flower bags, casket bags, brush bags, icon bags and collage bags with Renaissance paintings on them.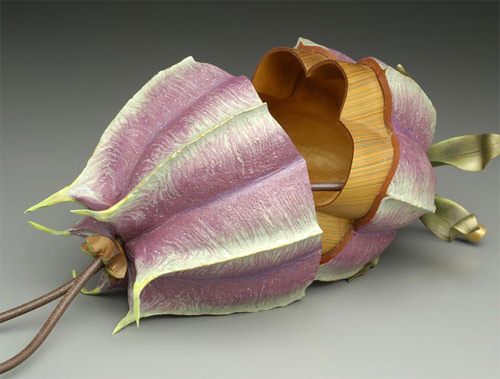 First, Kathleen put images of Renaissance women on her handbags. Later, we saw her use some themes from the Holy Scripture.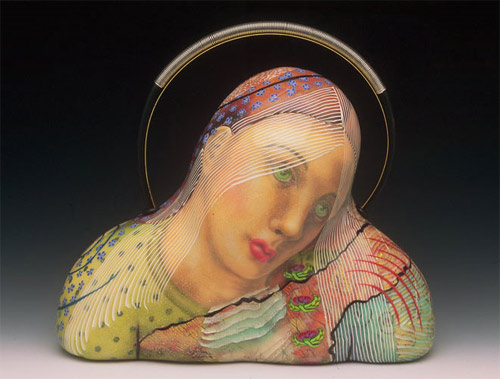 Today Kathleen is inspired by plant patterns – seedpods, seeds, moss, herbs, leaves and petals.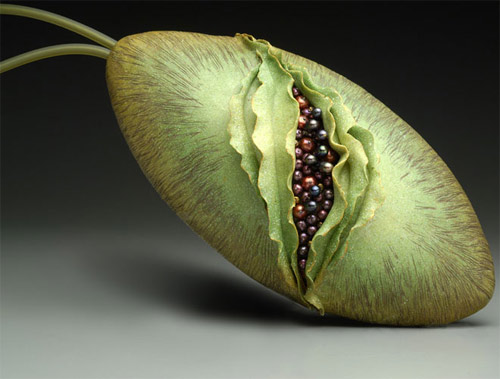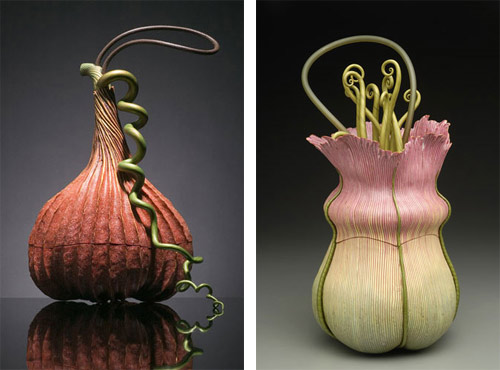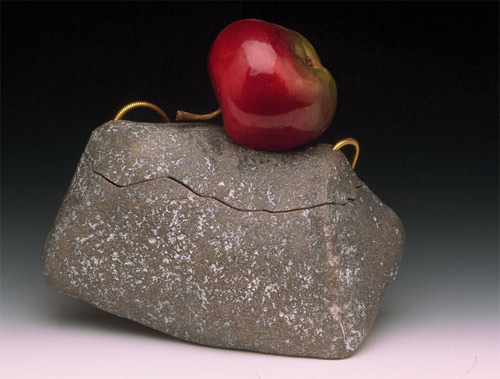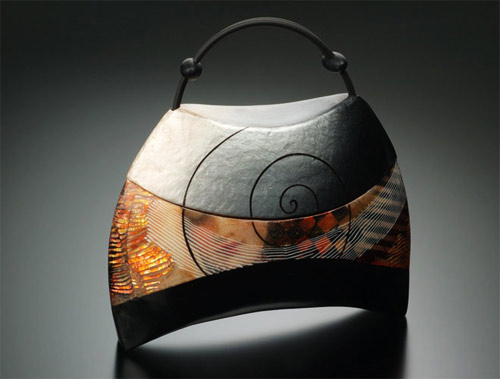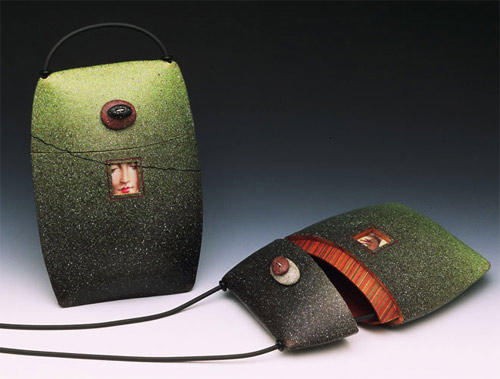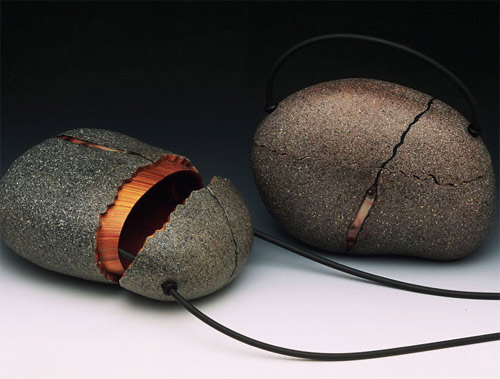 Source of the images: kathleendustin.com.