Today we have decided to take a look at the ladies who prefer wearing masculine clothes on the red carpet. Strict trouser suits, white shirts, ties – is it a new trend?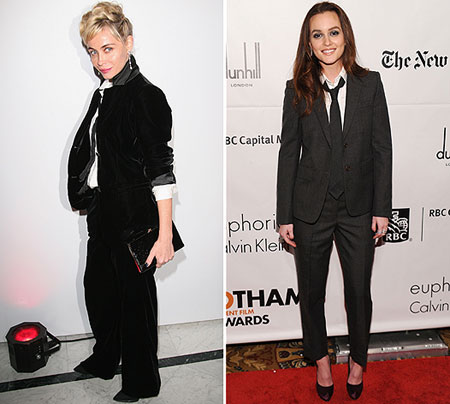 We have already seen quite a few stars in such images. Some of them, like Emmanuelle Beart and Leighton Meester, are dressed in men clothes from head to toe, while others (here Camilla Belle comes to mind) prefer to mix the strict lines of a classical costume with playful details such as lace bustier (from Jason Wu's spring collection).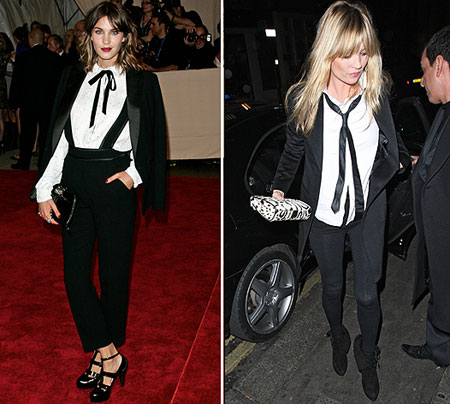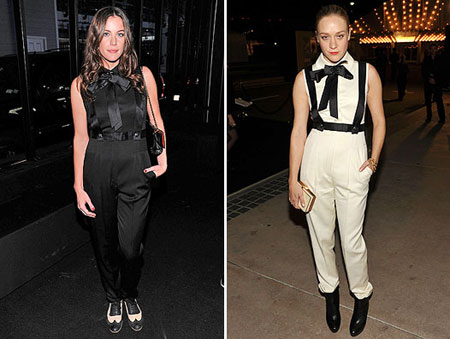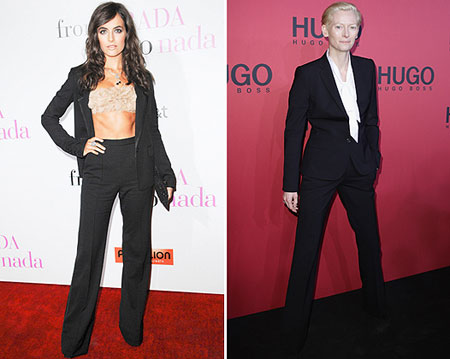 A white suit is an indispensable thing for the spring-summer season. Slim-legged or bell-bottomed trousers, a fitted or a straight jacket, a classic shirt or a jersey: there is a handful of styles, and it is up to you to choose the one that will suit your type of figure. One should draw inspiration from Kate Hudson and Anny Linn McCord.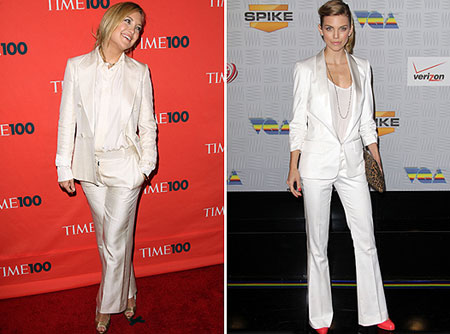 But if you prefer a little more conservative image, pay attention to how Julia Roberts, Melissa Leo, and Cate Blanchett have been dressed for the red carpet events (a combination of black and white which are also at the height of fashion, by the way).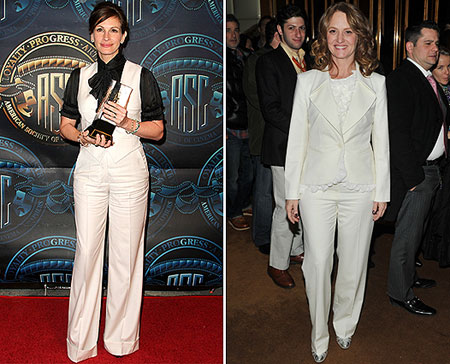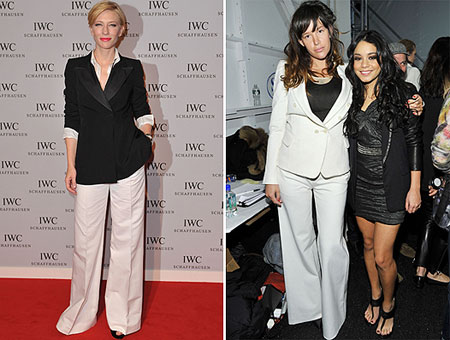 But costumes are different. At the "Black Swan" premiere, Winona Ryder was posing in front of the photographers in a "funeral" Givenchy dress which hid all the advantages of her figure and visually shortened legs. Isabella Rossellini's costume, in which she appeared at the opening of the Berlin Film Festival, was not quite successful. However, these women can be forgiven for everything, even their fashion blunders.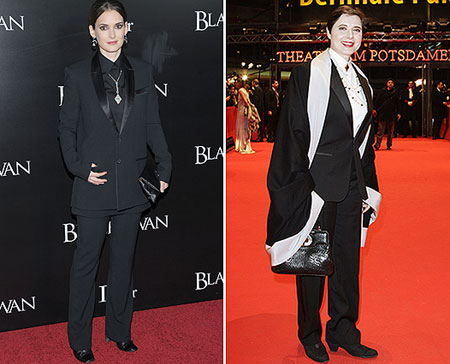 Source of the image: Spletnik.