Little and big girls who don't want to let go of fairy tales will surely enjoy this pink heart-shaped magic coach that is so strongly evocative of the best Disney cartoon lore. Oh, this is a camera, by the way, designed especially for princesses like your girl.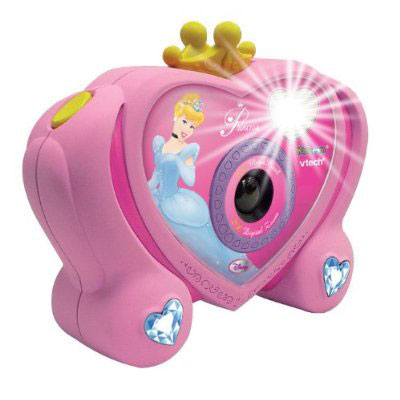 The Princess Digital Camera that looks like a decorative toy is actually stuffed with useful features like built-in photo editor and 2x digital zoom. The buttons that are made to look like diamonds provide easy controlling. Memory storage comes to 256MB which can be quickly increased to anything up to 16GB with a SD or SDHC card via a slot that also serves as a crown. Happy journey into the fairy world of photo and video!
Source of the image: Amazon.