With Halloween now fast approaching, many people will be adding the finishing touches to this year's outfit before heading out in search of sickly treats or this year's party with friends. While a lot of trick or treaters will wear the same costumes ranging from cats and skeletons to mad professors and ghosts, others want to be a bit more unique without losing that scary, ghoulish feel that we associate with All Hallow's Eve.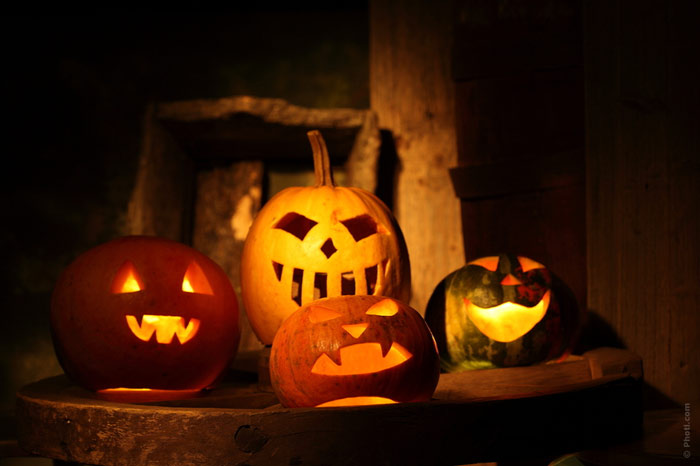 Decorating our homes is pretty easy when you think about it – a few candles placed in the windows, some rubber bats hanging from the ceiling and plenty of fake cobwebs on the door frames that give that uninhabited, haunted house look to any visitors. Yet finalizing the costumes is slightly more difficult because you can't just wear your favourite, most expensive jewellery for example because it spoils that long-dead, ghoulish look you've tried so hard to perfect over the past few weeks to give your friends a fright like they've never experienced before.
It's a time for getting crafty and creative, a bit like you used to in school, and no matter how old you are Halloween is something you never grow out of once you become a fan. You don't have to go getting the PVA glue out, mind, you just need to think outside the box a little to help you to stand out from the other ghosts, witches, and black cats so that you win the 'best dressed' prize at this year's party or to ensure that you get the best responses from the houses you visit on your trick or treat rounds.
For instance, you could try and incorporate some black and red makeup into your Halloween outfit as opposed to the traditional ghost-like white to make your face not only look scary, but to give it that almost movie-like special effects that will give the perception of bruising and blood – and also the kind of shadowing around your eyes that will make them look full of death and despair!
Another clever idea is to try and use some of the Halloween accessories you might not have considered before, like a skull ring from House of Rokoko which will glisten each time you take a sip of your 'blood punch' to show that you've gone the extra mile and really thought through the outfit down to the finest of details.
There have also been a range of new all-in-one latex suits released onto the market in the past year or so, meaning that the whole outfit can be just one piece. Over the years anyone who has been to a number of Halloween parties will be able to tell you that there comes a point in the night where you're either too hot or too cold and there's nothing you can do without spoiling your Halloween costume. However, thanks to these suits that let you breathe and even drink easily, you can wear anything (or nothing) underneath and still look just as ghoulish and ghastly as ever.