The devil is in the details. Today, Geniusbeauty.com will tell you about the nuances that will help organize a cool party.
Trick or treat
One of typical Halloween traditions is begging for sweets. Children dress up in costumes of monsters and walk from house to house. "Wallet or life," they often say to the frightened hosts, who then generously buy sweets for the small pranksters. The treats are part of the holiday entourage: mummy cookies, mandarin Jack-o'-Lanterns and other nasty, but very tasty things.
Halloween treats
Food for Halloween should be frighteningly appetizing! Even plain stuffed eggs can be served eerily if you put a spider made from olives on their top.
Snacks in this style will surprise your guests and give the party the right mood.
Costume parade
Guising is an integral part of Halloween. Dressing up as vampires, zombies and witches, people ridicule superstitions.
Someone says that dressing up for Halloween is only for children. If everyone is dressed as always, how should Halloween party differ from a birthday celebration or, for example, a housewarming party? The point is in creating a vivid image of modern Halloween.
The better the costume is combined with the character or habits, the more terrible impression you will make on your friends. Ghouls, werewolves, witches and demons are all among the evil mythical characters, and everyone will find something interesting for themselves. Here are a few classic options.
Female images on Halloween
1. The Vampire Woman
She looks like an ordinary woman, but as soon as the earth is wrapped with twilight – the thirst for blood awakens in her. Surprisingly, the rumors about vampires are still topical.
This costume is suitable for the girls who want to emphasize their elegance and mystery.
2. Harley Quinn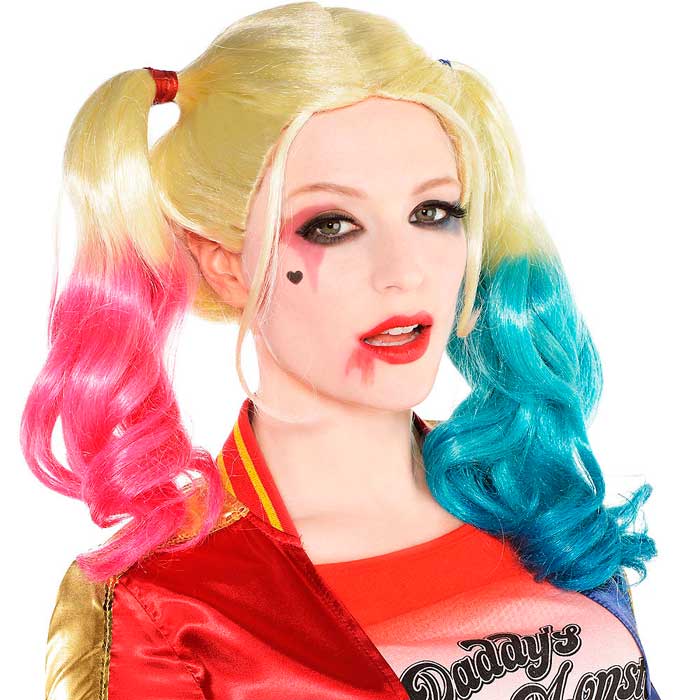 A student, a fit woman, and a beauty, Harley would surely have become an excellent psychologist, but for her insane love. Together with the Joker, she became the main villain of the DC Comics universe.
Margot Robbie in the "Suicide Squad" was one of Harley Quinn's best reincarnations. Short shorts, a bomber jacket, and blue and pink hair – this is an excellent costume for girls, full of surprises.
3. Katrina
The image of a glamorous young woman to marry is called Katrina and is very popular during the Mexican carnival honoring the Day of the Dead. This holiday is included in the UNESCO's list of the intangible cultural heritage.
In terms of dates, the Day of the Dead almost coincides with Halloween, so you can often meet girls in elegant sundresses, with flowers in hair and the sugar skull makeup at the parties in honor of this event. This is a great costume for the girls looking for a couple.
Male images on Halloween
1. Jason
Jason Voorhees is a fictional maniac, famous for his bloody ingenuity. This character is easy to recognize by a machete and a hockey mask, which the killer was wearing to cover up his congenital ugliness.
The costume of the famous villain from the "Friday the 13th" films is suitable for connoisseurs of horror movies and literature.
2. A skeleton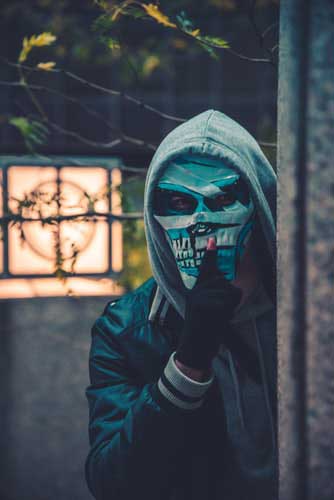 Halloween costume: a skeleton
Revived skeletons have been horrifying since childhood. The body has decayed, leaving only white polished bones. In addition to entertainment, this outfit has one more advantage. You can reincarnate right in the office, changing the business suit for a carnival costume.
3. A zombie surgeon
Halloween Costume: a zombie surgeon
No less popular in mass culture are the revived corpses that do not control their moves and are not responsible for their actions. In such a way you can emphasize your crazyness. Besides, it's a chic costume for corporate parties thrown by medical students and practising doctors.
Regardless of the chosen image, a carnival costume should be comfortable and high-quality. It is better to avoid improvised images and cheap models. You will want to get rid of such an outfit in half an hour (everything is displaced, the body is itching and sweating), so you will spend the rest of the party like a black sheep.
Games and entertainment
So, the guests have eaten, drunk and taken pictures in their terribly beautiful outfits. What's next? Because of the poorly arranged leisure, the holiday can end in a miserable way, unlike the beginning. This is another important detail that many people forget about when getting ready for a party.
For the guests not to feel bored, you can arrange a quest based on some urban legend or a horror story. The games for parties can be changed especially for Halloween. Here are just a few options.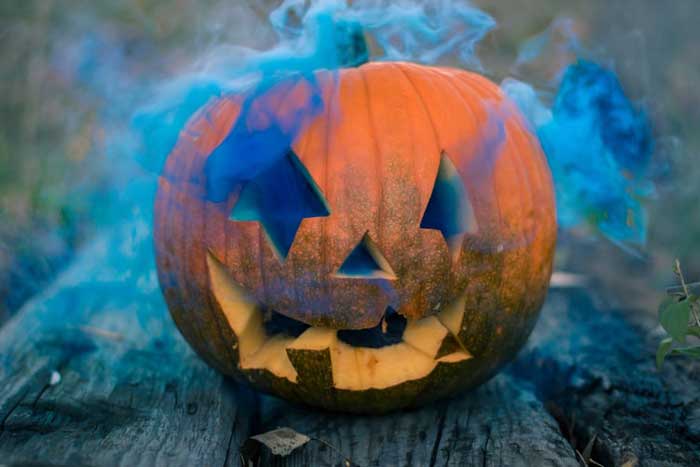 Bloody Mary. A large beer mug is filled with the eponymous cocktail. The task of the contestants is to drink it through a straw. Who is the first to do so, wins. Please control the amount of the beverages you drink!
Jack-o'-Lantern. The task of the participants is to create a nice little face during a limited period of time, but instead of a pumpkin they will get an orange balloon, threads and a marker.
A black box. The participant is blindfolded and placed in front of something nasty (jelly worms or, for example, a rubber lizard). The task is to overcome fear and to determine by touch what kind of thing it is.