Adidas Fall 2012 Collection comes stimulatingly differentiated according to a unique atmosphere of the recognized world centers as perceived by the indefatigable Stella McCartney. Drawing her inspiration from four greatest world fashion capitals, she came up with four various but equally striking looks that come even nearer to must-haves than her usual output.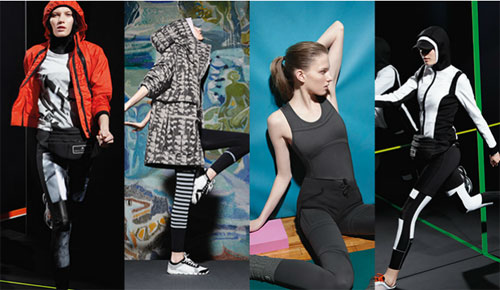 New York City
New York City is the city sprouting energy and strength, and Stella went for short items with unambiguous coloring, nothing too loose or trailing, things to – presumably – slip on and off easily without losing the shape. Their elegance is somewhat casual, showing movement rather than stature.
London
It's a far cry from London's adidas by Stella McCartney with fun patterns and unexpected line design, seen as the embodiment of "quirky eccentricity and irreverent styling." More protection from inclement weather in parkas that are soft and shaped to look good above thin leggings. Here are items that are not glaring but will make you stand out in a crowd.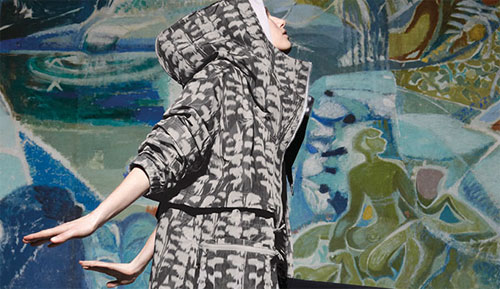 Milan
"There's no city as naturally sensual as Milan," Stella writes in her comments. "Its culture, art and people are all unashamedly provocative; that sense of potent femininity is redefined in the lingerie inspired details of the collection." Items are soft and clinging, corsetry-styled, sure to catch males' eyes.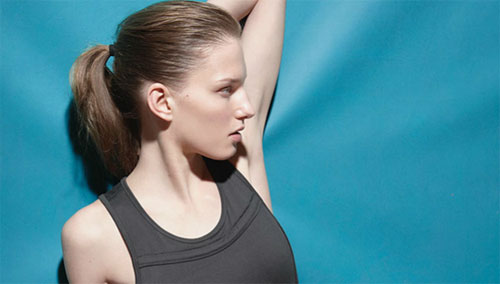 Paris
Paris is looked upon as the city of "effortless luxury" with deadly classical elegance in lines; nothing superficial, the practicality of the clothing loses nothing in sheer shape. This part of the collection has your body sculpted to perfection, further enhanced by simple colors. Items go to accentuate every posture, every movement.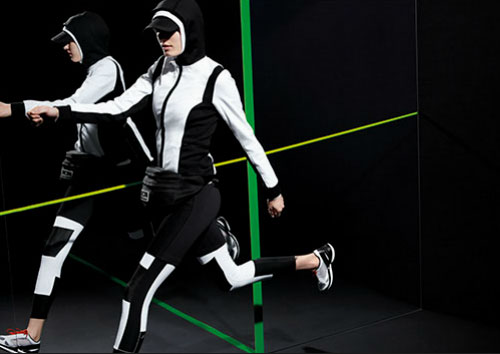 Collection
All the sets are complete with parka, caps, tights, sneakers, Afzelia Adipure shoes, and bum bags for small belongings, marked with that McCartney extra touch of grace and easily recognizable stylishness. There are a running line for hard outdoor wear and a lighter studio line. Everything fees agreeable, and the mind boggles as to what looks best.
Women's Run Printed Seven-Eighths Tights
If shape is your primary requirement, take a look at, say, at women's run printed seven eighths tights. Besides an excellent fit you get this comfy CLIMALITE® fabric that un-sweats your skin and lets you stay delightfully clean.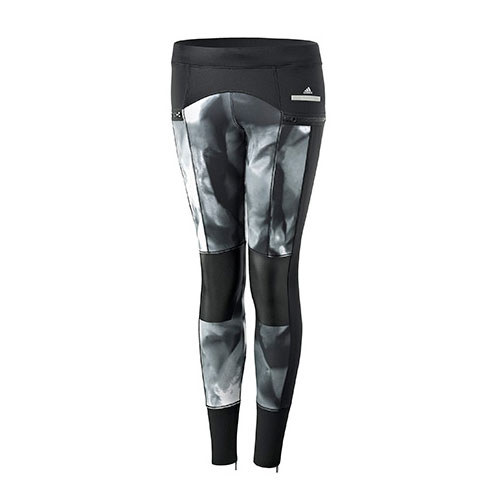 Woman's Run Graphic Tee
Woman's Run Graphic Tee is decorated with a photographic print and is made extra comfy by a scoop neck and too-large sleeves, so this soft organic cotton item offers no resistance to even the sharpest movements – just right for unobtrusive and active elegance.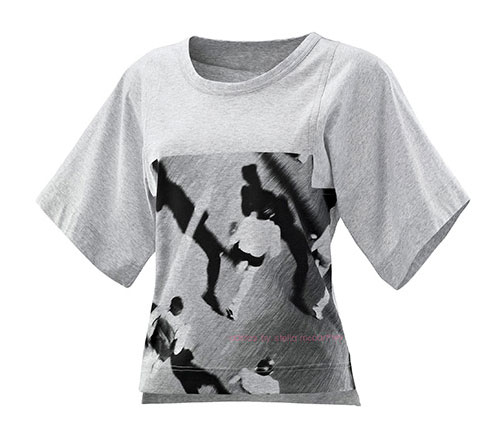 Women's Studio Image Parka
But Stella McCartney's favorite in the collection is Women's Studio Image Parka that is loose and enveloping at the same time, with tunnel cords helping you fix the waist and hem to your liking and to the weather without sacrificing the feminine look. You are sure to welcome the oversize hood in the coming season!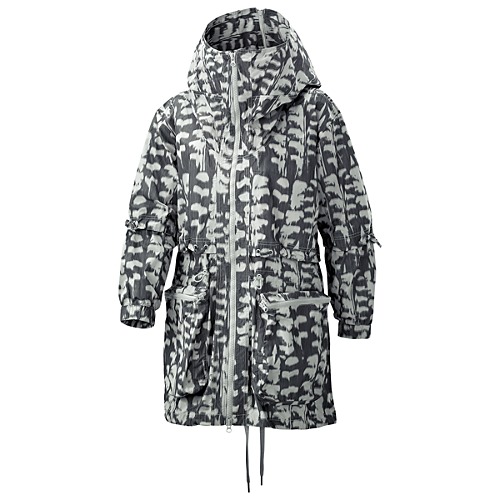 In Adidas by Stella McCartney we have a collection that allows you to create a quietly sexy ensemble customized to your personal active life-social life balance with touches that will help you beautifully melt into your native fashion or, on the contrary, strike a well-stated exotic note. Now, what city looks best on you?