Have you heard that there are some anti-aging ingredients called glycans? This discovery has been made by L'Oreal. Creams with glycans will fight aging at a new level because glycans not only stop age-related changes, but they are said to be able to turn the clock back, returning your skin without wrinkles.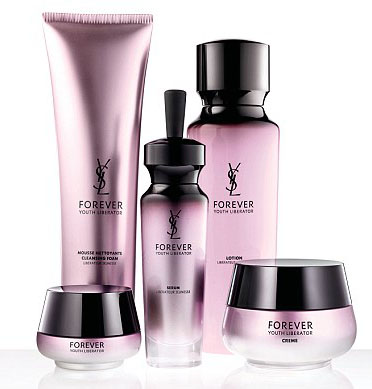 Glycans are complex sugars that are found in our tissues. In fact, these are macromolecules or polysaccharides, without which the cells of our body cannot be linked. Glycans help connect the layers of the skin (dermis and epidermis). These macromolecules no longer work with age, which is why all the links in the skin are destroyed, and collagen is no longer produced. Wrinkles appear, and the skin begins to sag. L'Oreal claims that if you apply makeup with glycans, you can restore the connection between the dermis and the epidermis.
Is this too good to be true? Dr. Rozina Ali, specializing in plastic surgery, decided to study the new L'Oreal products with glycans, without relying on the findings of the brand. The results of her research have been shown in the BBC film, broadcast last week in the UK. So, the doctor found that the work carried out by the L'Oreal cosmetic company in glycobiology was the most innovative in the field of skin rejuvenation.
The doctor was particularly impressed with the "before and after" results: wrinkles really disappeared. However, she said that she was treating the new products enthusiastically as a woman and had to be skeptical as a doctor. That is because the majority of cosmetic creams do not penetrate deeply enough, or do not contain enough active ingredients. But the doctor hopes everything will be completely different with glycans.

L'Oreal experts countered the specialist's doubt, telling about 20 years of their work in the field of glycobiology and the real results of their tests.
Of course, one wants to try the makeup with glycans. Therefore, women of the world expect the new L'Oreal product, the Forever Youth Liberator line, created by L'Oreal under the Yves Saint Laurent label.