Handbags are the main focus in any woman's outfit. Many fashionistas consider it a must to have a separate bag for each dress or costume. Moreover, the bags should by no means resemble each other.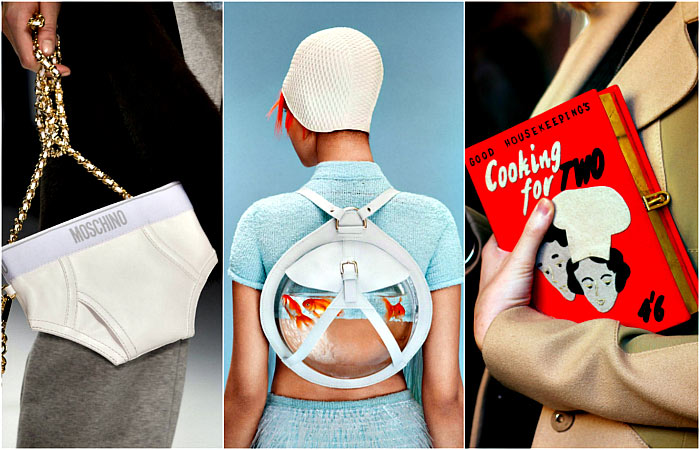 1. Mary Katrantzou 3D Bag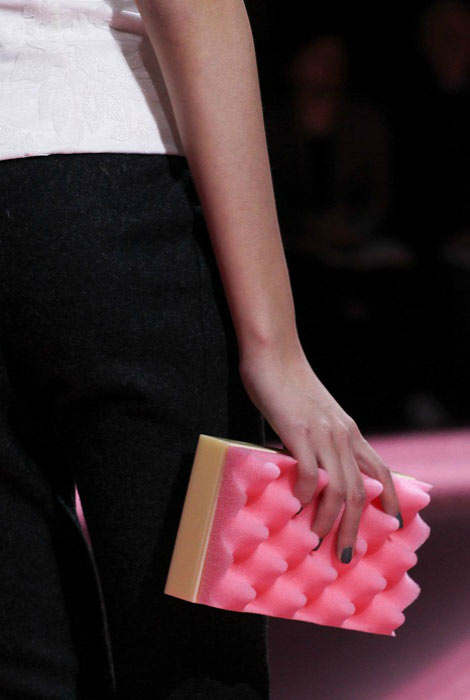 A small sponge-shaped bag has a unique design decorated with tender creamy-pink flowers.
2. Dolce & Gabbana bag box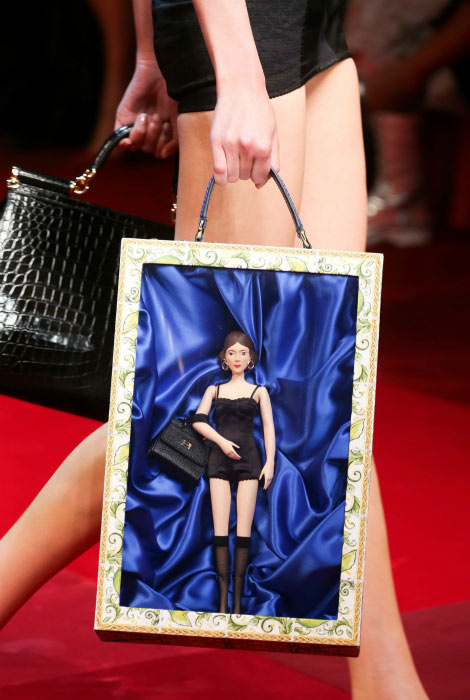 A luxurious translucent bag box, inside which there is a beautiful porcelain doll.
3. A bright backpack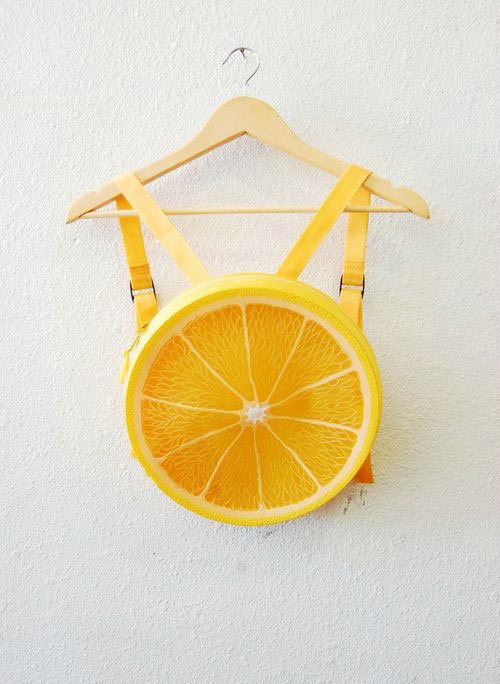 A charming backpack shaped as a slice of juicy lemon.
4. Fishbowl backpack by Cassandra Verity Green
A transparent backpack with live fish inside.
5. Larissa Hajdio shrimp clutch bag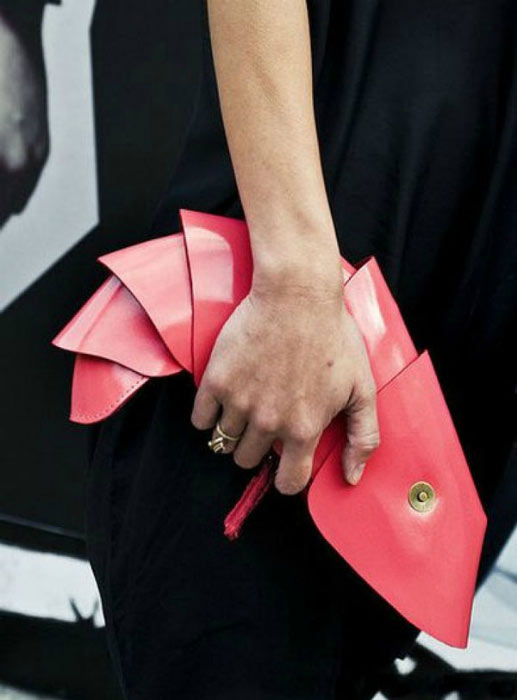 A pink clutch bag made of genuine leather in the shape of a shrimp.
6. Cherry bag by Undercover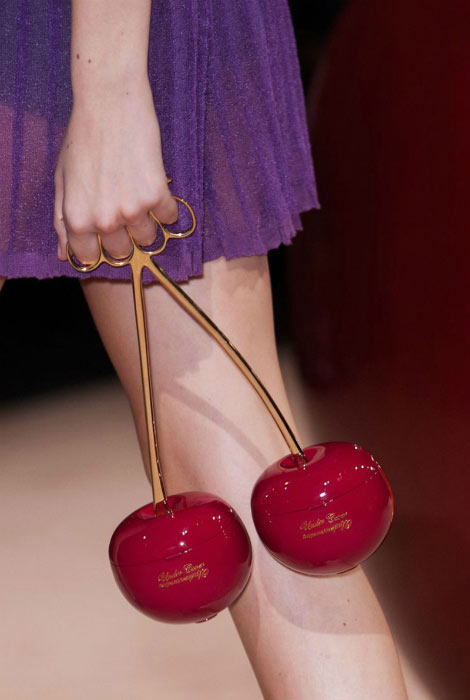 An unusual handbag shaped as delicious cherries.
7. Simone Rocha transparent bag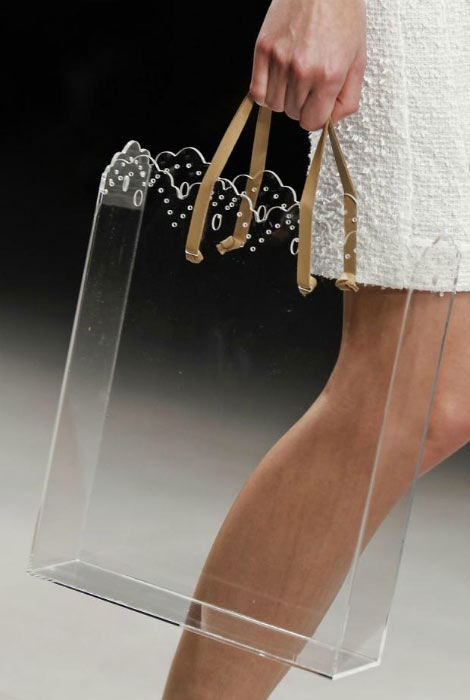 A roomy bag made of transparent plastic, which is ideal for lovers of minimalism and order.
8. Unicorn purse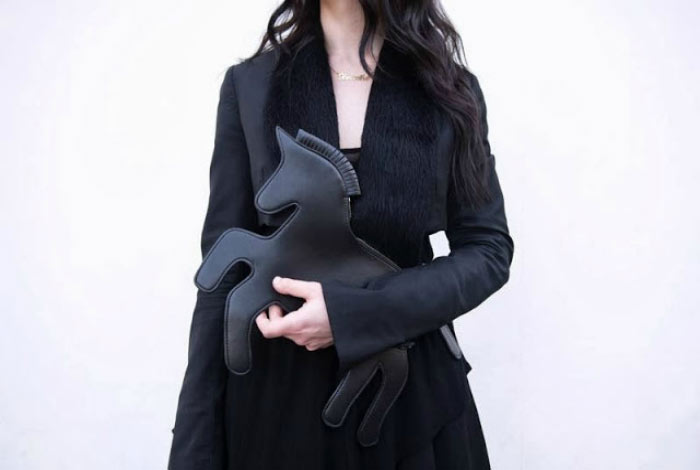 An unusual clutch in the shape of a unicorn.
9. Cat bag
An extraordinary clutch bag in the shape of a cat.
10. "Hamlet" skull bag by Ines Figaredo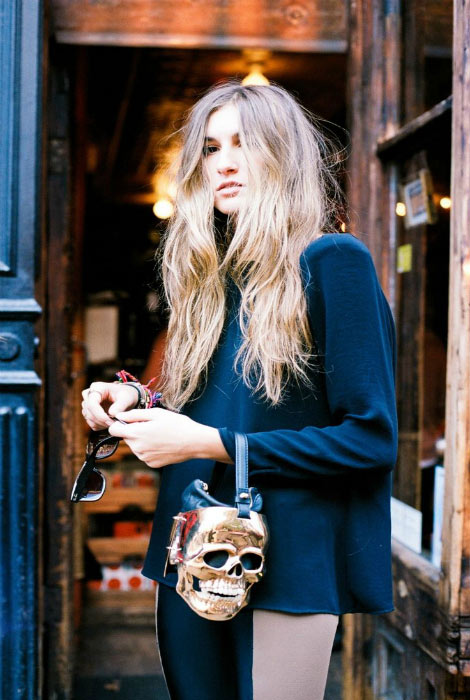 A luxury handbag in the shape of a gilded skull.
11. Goldfish bag by Atelier Iwakiri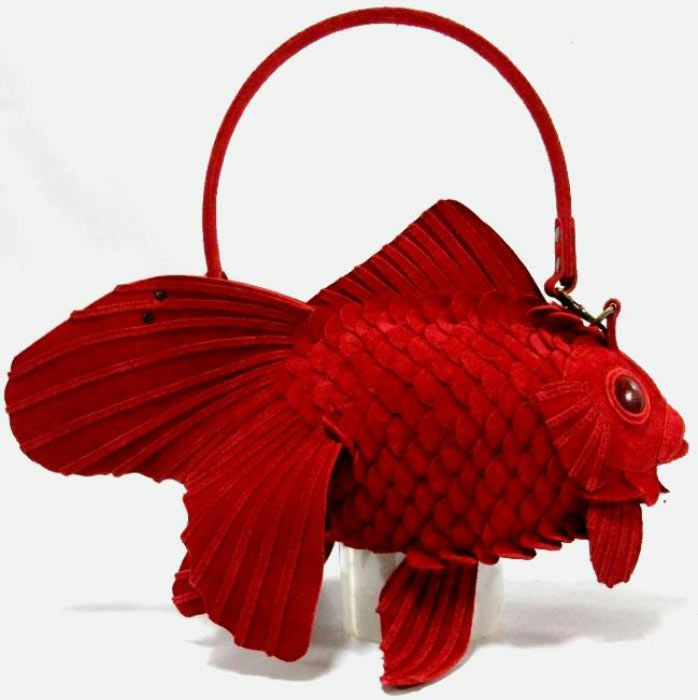 A fabulous and spacious bag shaped as a fish.
12. Leave bag
A fantastic handmade clutch made of genuine leather.
13. Boat bag by Moschino
A charming leather handbag shaped as a ship.
14. 2D Bag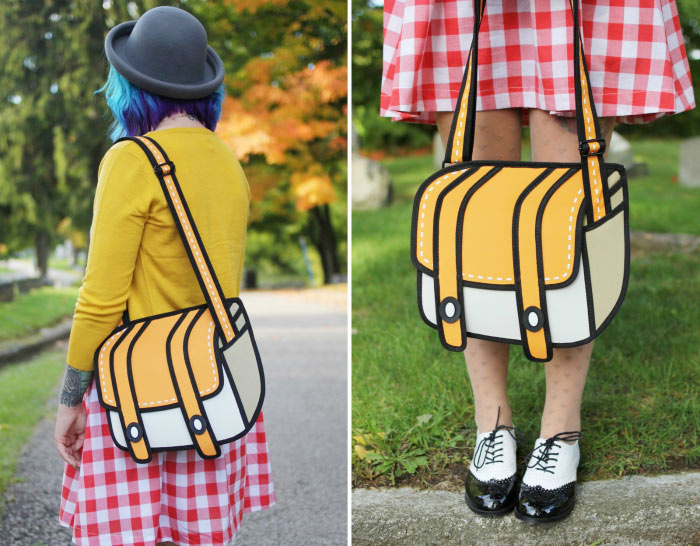 A youth bag that looks as if it has been painted.
15. Bird bag by Mary Frances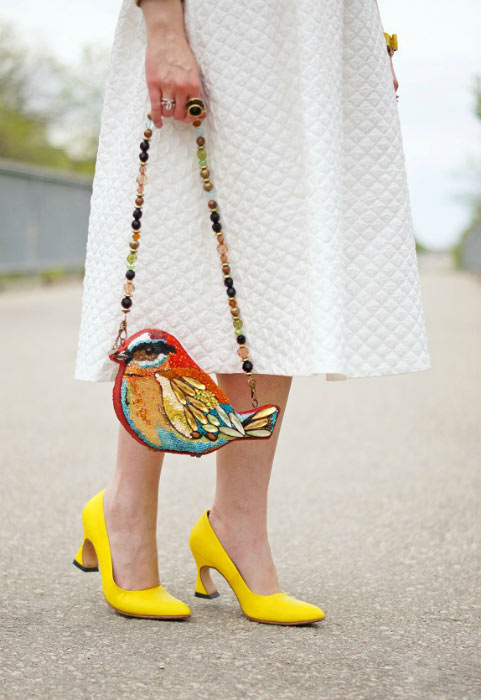 A bright bag in the shape of a colorful bird.
16. Clip bag by Peter Bristol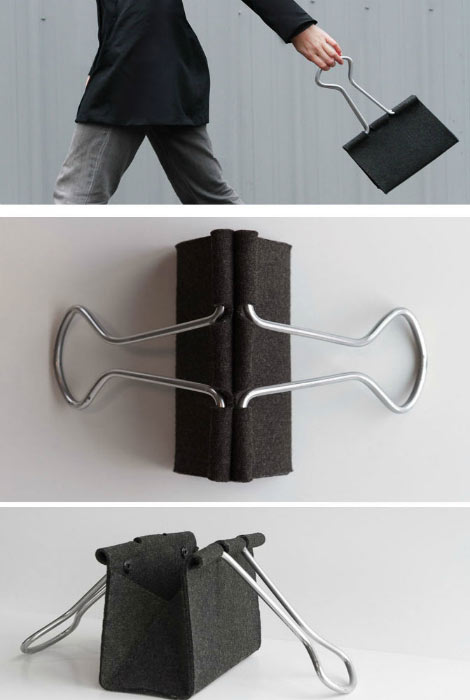 A creative bag in the form of an office clip, which will appeal to business ladies.
17. Basket bag by Savas Milano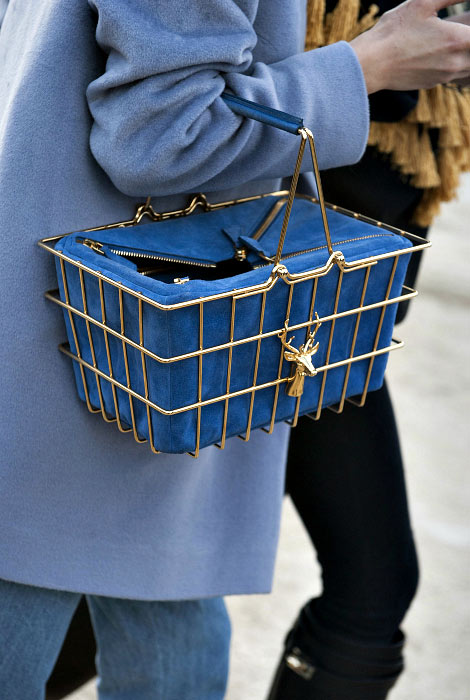 An amazing basket bag, which combines simplicity and luxury.
18. Lock bag by Moschino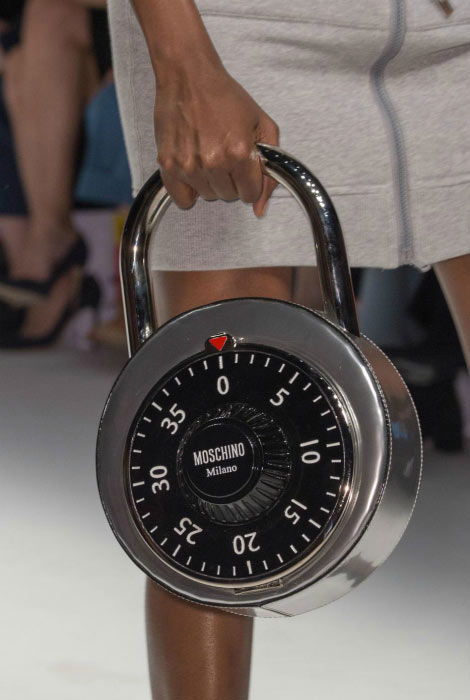 A round bag shaped as a code lock.
19. Book bag by Olympia Le-Tan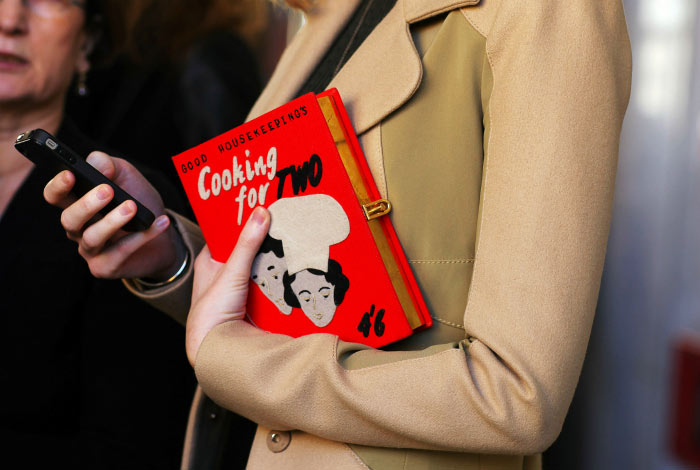 An elegant clutch bag in the shape a book.
20. Panties bag by Moschino
An extravagant bag shaped as panties for the most daring fashionistas.