Spring is the perfect time not only to renew the interior or your wardrobe, but also update your jewelry box. What bracelets are fashionable to wear this season? What hair decorations and motifs are most relevant in the spring?
1. Long chains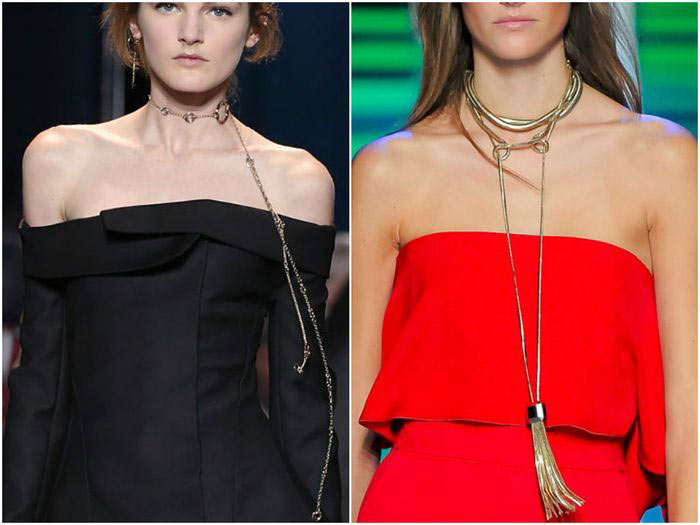 Refined, light, multi-layered and long – such chains are fashionable in this spring-summer season. Notably, decorations that are tightly entwined around the neck and then freely hanging below the chest are especially popular.
2. A touch of the exotic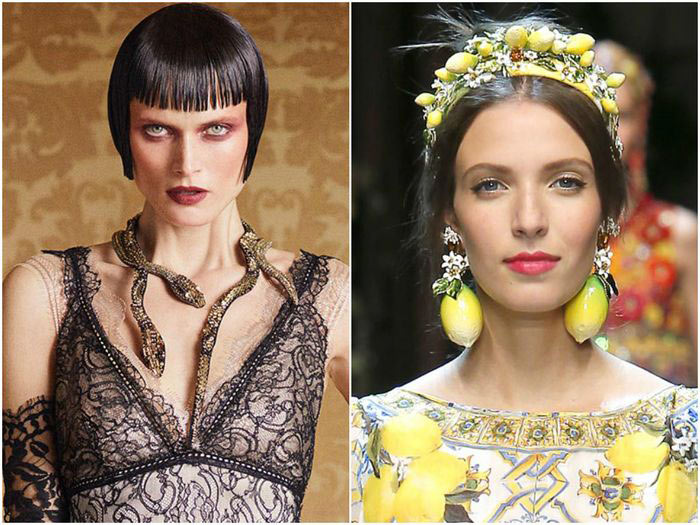 Get away from the standards and become extraordinary – that's what fashion designers worldwide advise women to do. They suggest choosing accessories with unusual and bright motifs. Some include earrings in the shape of massive fruit in their collection, and others make snake tiaras and necklaces.
3. Attention-grabbing bracelets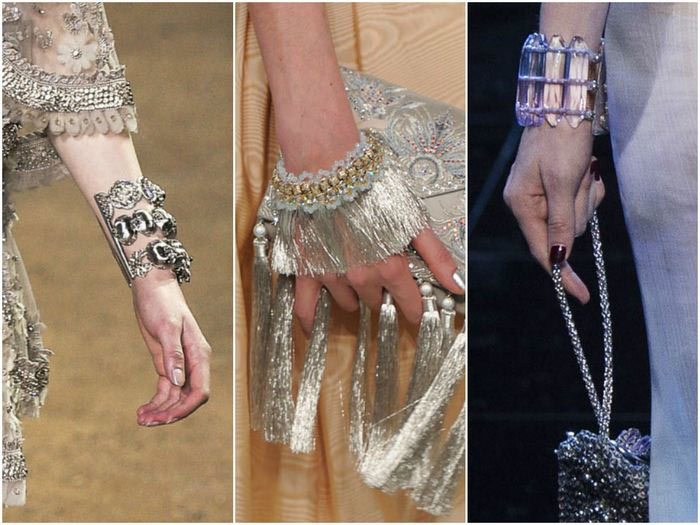 This spring, stylists paid special attention to manicure, so the focus is automatically switched to hands. This fact could not be missed by jewelry designers, and they immediately issued a lot of unusual jewelry. You can come across metallic fringe, massive natural crystals, and wide cuffs.
4. Foot adornments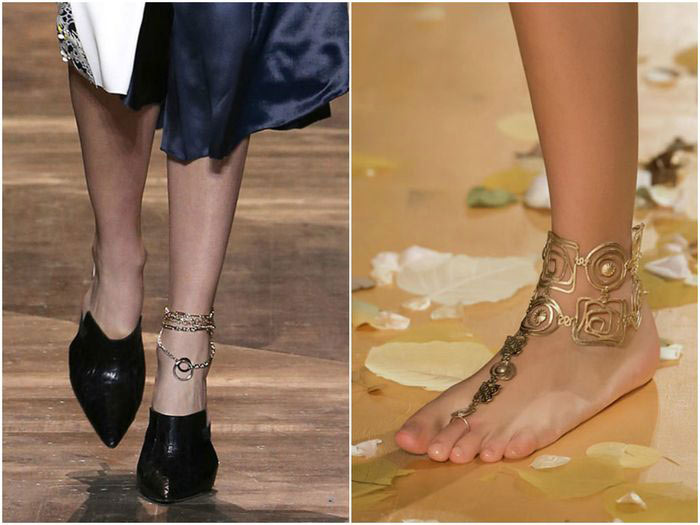 Of course, in the spring, girls pay special attention not only to manicure but also pedicure – especially this year, when it drew the attention of fashion experts. You are expected to adorn legs with gold chains and ethnic-style accessories.
5. Curiosity and epatage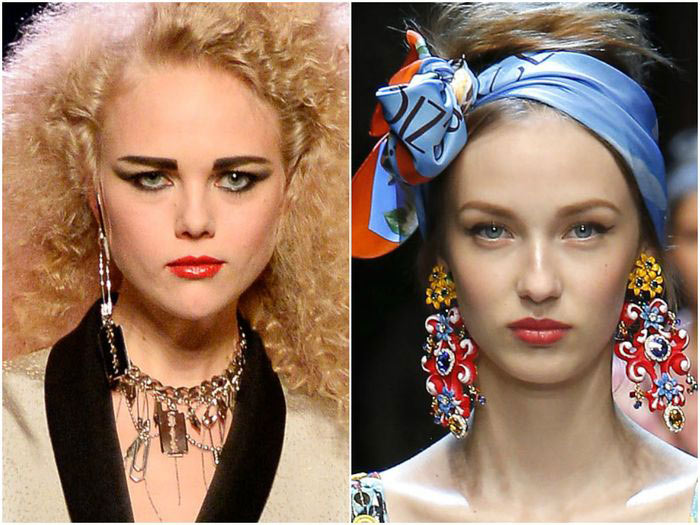 Perhaps the world would be surprised if fashion designers hadn't come up with anything amazing or creative. Therefore, the collections by Moschino, Dolce & Gabbana, Valentino and other brands feature decorations in the shape of traffic signs, blades, flowers and snakes.
6. Necklace belts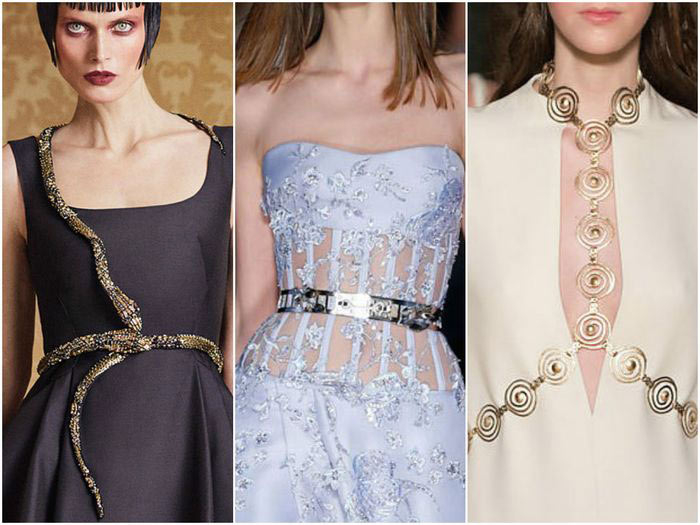 Fashion experts advise to decorate not only arms, neck and legs – they went further and made an emphasis on the body. So there appeared a trend of body jewelry, for decorating waistline and chest.
7. Massive rings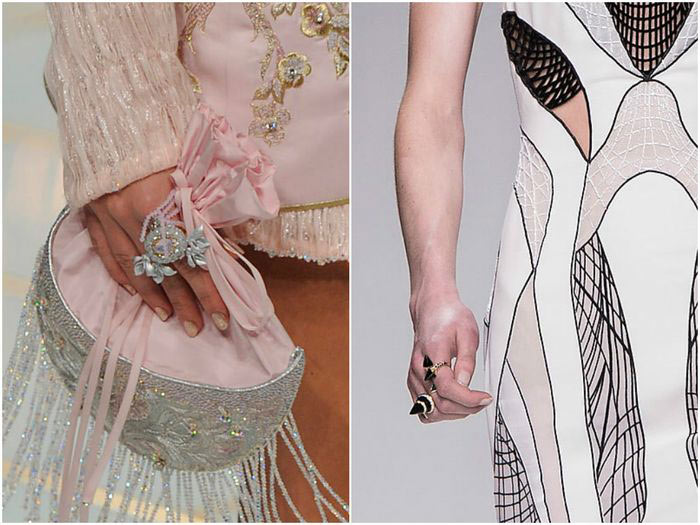 Massive rings were popular a few seasons ago, then they were replaced by ultra-thin rings, and now massive jewelry broke forward again.
8. Single earring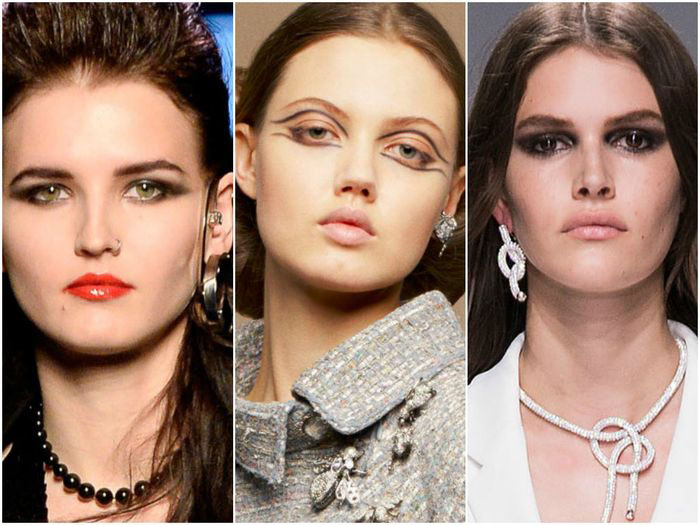 Last spring no fashion house could overlook this trend; this season, a single earring is still relevant. It has become more solid and obtained a more pronounced texture.
9. Fashionable collars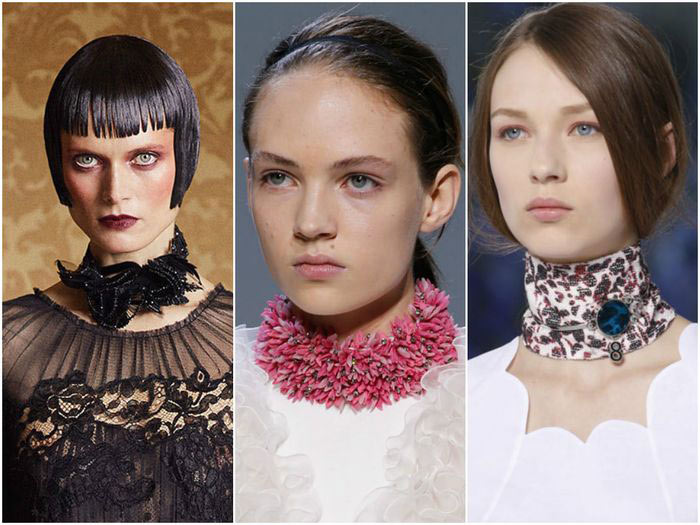 Chokers, or collars, also remain popular. This season they are even more emphatic. Designers create decorations of textile, metal, and natural stones. Unlike the past seasons, chokers are not thin, but wide and bright.
10. Crowns and tiaras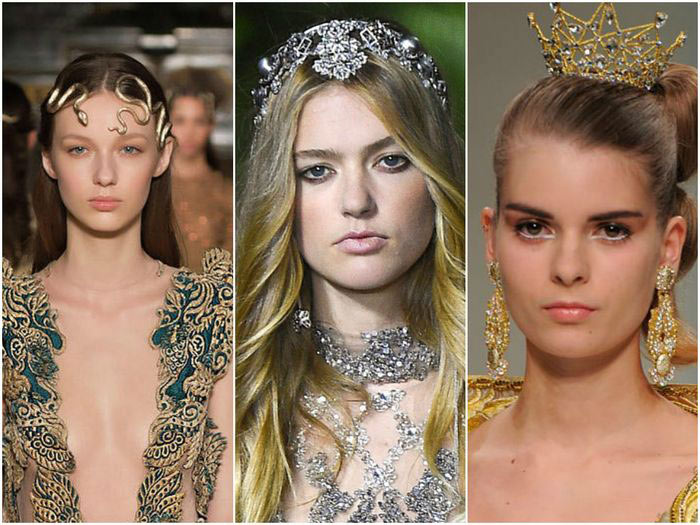 Another trend, which cannot be overlooked is incredibly feminine and beautiful tiaras. They are richly decorated with colored stones and pearls, made in baroque style, with lush adornments and a floral shape. You can often encounter tiaras shaped as snakes or crowns.