You did it! You managed to drop many pounds in a short period of time. Yet, you are not happy with your reflection in a mirror. All fast and large-scale weight loss programs have a common side-effect – the skin doesn't "keep pace". The skin treacherously sags exactly where you lost your extra pounds. What can you do about that saggy skin?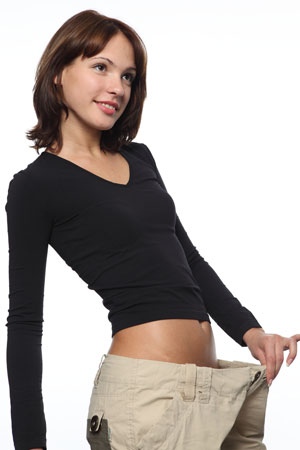 Gradual Weight Loss
The only way to avoid the problem is losing weight smartly. You don't want to be in a hurry – you need gradual weight loss at about a pound or two a week. Otherwise, the faster you lose weight, the more it affects the skin. Add other factors, such as the number of lost pounds and your age, also contribute to saggy skin.
If you lost more than 66 pounds at the age of 30, your skin is still able to get firm again but it will take special daily care.
Choose the most suitable care from the options below:
daily alternating shower plus massage using hard bath glove made with natural materials;
light peeling using a scrub in combination with the massage and nutritive cream.
A few easy tricks may also be helpful. Using these tricks, you will make your skin look young and healthy faster.
How Models Lose Weight
Professional models who often have to lose a few pounds real quick add  Shilajit to their body creams in 1:4 proportion. Shilajit contains about 30 macro and micro elements and other healthy substances and boosts the effect of cosmetics.
Apple Vinegar Skin Mask
Mix a tablespoon of apple cider vinegar in one liter (2 pt) of water. Dip terry cloth into the mixture and rub your body with it moving from toes upwards to the belly and breasts. It's good to do this invigorating procedure in the morning. It will make it easier for you and your skin to wake up.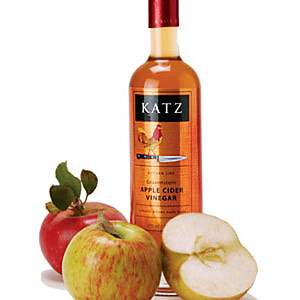 Exercising
Don't forget about physical exercises. In case of saggy skin, aerobics is great. The intensity of exercises should not be so high that you cannot speak while performing them. Aerobic exercises boost blood circulation, resulting in better metabolic processes in the skin. It helps to improve the skin condition.
If after 2 years of such aerobic training you are still disappointed at your reflection in the mirror, it's time to seek professional help. Make an appointment with beauty expert!
Losing Weight after 30
If you lost 60 pounds in the age of 30, you skin may not be able to recover naturally. You will need a beauty treatment. As a rule, the course includes the following:
professional peeling (most often with sea salt);
massage with natural oils (for example, essential oils of rosemary, lemon, almond and jojoba);
body wraps (with clay or seaweeds);
application of lifting creams or gels. The most effective are collagen-based creams. Collagen is the major constituent of connective tissue responsible for the skin's elasticity. The production of collagen in the body slows after the age of 30.
Massage against Saggy Skin
Therapeutic massage with special creams is also very effective. Only professional beauty experts are able to do it. The massage is focused on the shoulders and hips. These parts of the body are more likely to sag.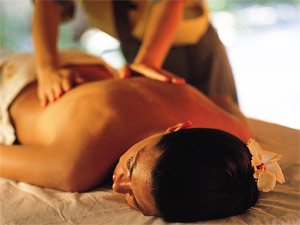 Mesotherapy
Those who are morally and financially ready to make use of all the things today's beauty salons have to offer may try mesotherapy, a complex of special injections. It's worth trying because the substances needed to recover the skin's elasticity are transferred right under the skin. The effect from mesotherapy is stronger in combination with micro electric wave therapy, a kind of mechanical exercises for muscles. Beauty salons also offer ultrasound and laser lifts and thermage (or a radio frequency lift).
Weight Loss after 40
The problem of saggy skin is more difficult to solve for those who lost weight too fast in the age of 40. The consequences of a hasty diet are added by natural skin ageing, so, most likely, you will have to go under the knife. Sounds scary? Not a bit.
Lipectomy
Lipectomy, for example, is performed without using a lancet. It is recommended to those who have got excess skin folds with fat deposits after weight loss. The special salt solution is injected into these folds to destroy fat cells. Ultrasound improves the effect from the procedure. Then, a special mixture is injected into a problem area to complete the breakdown of fat. The final step – cleavage products are removed by lymph drainage (vacuum massage).
Brachioplasty
Brachioplasty (arm lift) is a pretty quick (1-2 hours long) procedure for removing flabby arm skin. There is one disadvantage, however. Brachioplasty leaves small scars.
Abdominoplasty
Abdominoplasty is a cosmetic surgery used to remove excess belly fat tissues. And we know how painstaking it is to lose weight in that area.
Mastopexy
Mastopexy is a breast lift.
How to Treat Saggy Skin
Do you want your skin to get firm better and faster? Then you have to provide your skin with:
Balanced diet
Do not start strict diets. The lack of nutrients will impede the production of collagen and elastin.
Cosmetic care
Even if your weight loss program does not imply extreme actions like fasting or strict diets, your skin needs care anyway – massage that improves blood circulation, body creams and hard bath gloves instead of soft sponges.
Physical activity
It is not necessarily spending boring hours in a gym. Ride your bicycle, do the walking, dance or go skiing in winter time. Find what suits you most!
Source of the images: thegardenhotel.com, skin-tightening.info, amazon.com, katzandco.com, allaboutyou.com.